11 juillet 2015
for a new set including a colonial pouch and
a little ditty bag
********
RESERVED, thank you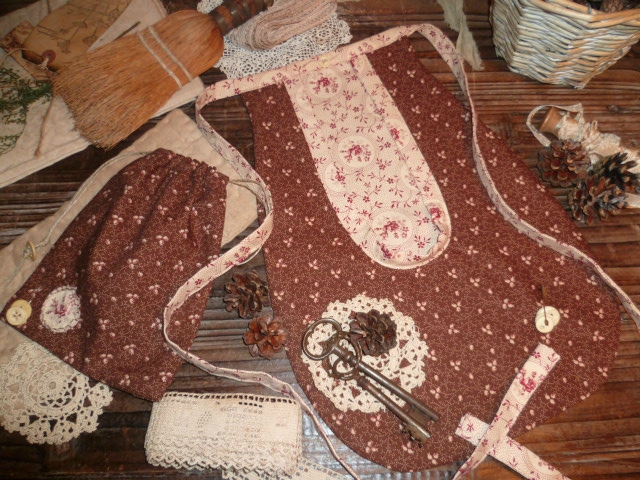 I've sewn this pocket from wonderful reproduction calico fabrics.
Treenware & Berries By Pam Buda For Marcus Brothers Fabrics for the outside
and Civil War Ladies By Judie Rothermel For Marcus Brothers for the inside
******
More Pics !!!
Have a great WE !!!
06 juillet 2015
**** a set of 6 wooden CLOTHESPINS ****
with good old patina wrapped in aged civil era repro fabrics.

The clothespins have been stained for a more prim and vintage look

**** a set of 6 decorated TAGS ****
**** a little ditty bag / drawstring bag ****
******
AVAILABLE HERE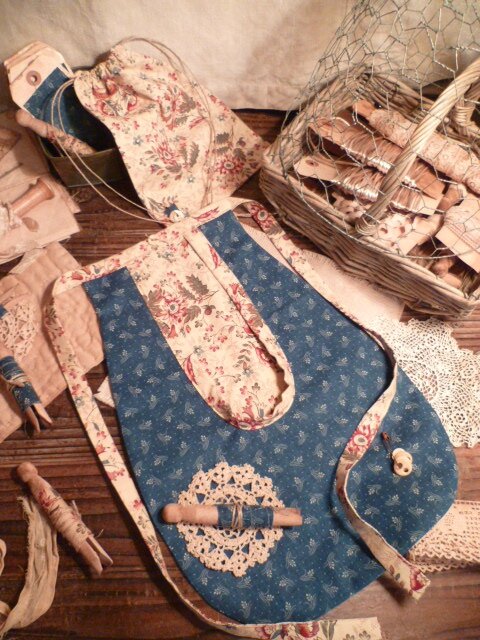 More pics ...
Happy creative week !!!
05 juillet 2015
EDIT July 6th : SOLD, thank you
I've sewn this COLONIAL POCKET from a wonderful reproduction calico fabric.

Ladies would have worn this under their skirt to carry sewing and other personals...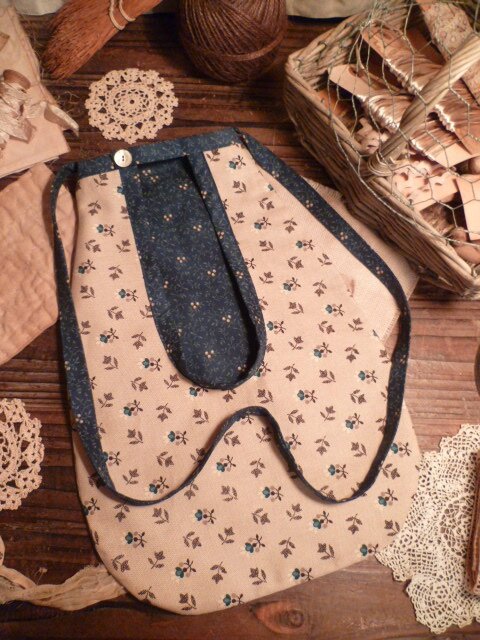 Happy Sunday my friends !!!!!!!!!!!!!!!! Hugs, Nat
09 juillet 2013
"And in the very toe of each stocking ... was a shining bright penny."
Laura Ingalls
******
Many of you have appreciated my first Christmas pouch ...
and since then,I have kindly been asked to create an other X-mas pouch pattern ...
Your dream has come true my dear stitching friends and today,
I am happy to present this lovely pouch ...
inspired by a little pioneer girl called Laura Ingalls
******
This pattern is available in my Etsy Shop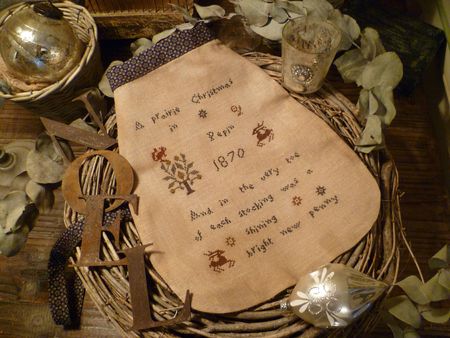 Happy stitching my dearest friends !!! Thanks for visiting ...
24 novembre 2012
I have always loved those American pouches so
I decided it was time for me to create one of my own ...
E-Pattern: "Merry Christmas Pouch"
available HERE
See all my E-patterns HERE
*****
The completed pouch is sold, thanks.
If you are interested in this pillow or in any of my previous pillows,
feel free to contact me

HERE
Thank you for visiting and come back often!!
Smiles
HAVE FUN STITCHING !!!