08 octobre 2014
At the moment, I am reading "Laura Ingalls in the Big Woods"
and each sentence is a precious source of inspiration ...
The word "attic" has a very special meaning since it reminds me of my beloved grandparents
who lived in Burgondy and who took care of me
when I was a little girl ...
*****
Sold, thank you !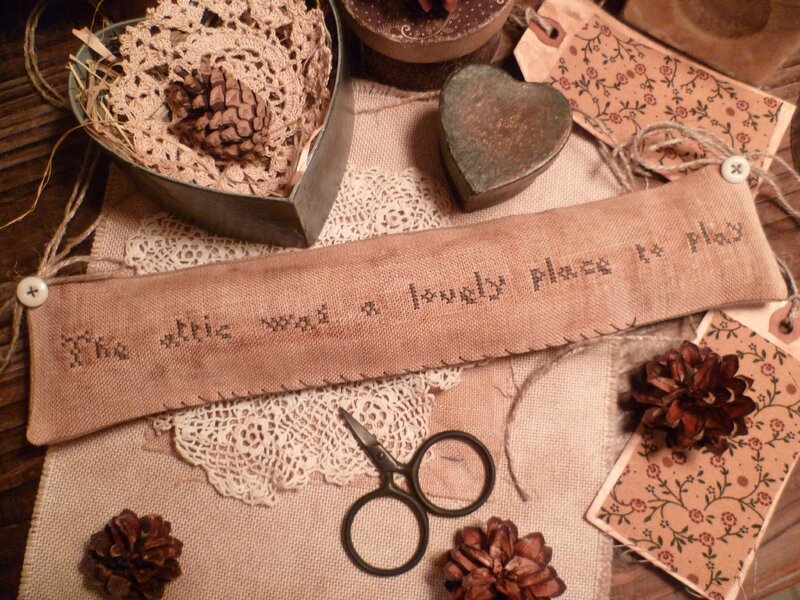 HAPPY STITCHING my dear friends !!!
Have a great week !!!
01 février 2013
Laura was born on February 7th 1867.
I loved reading her books when I was a little girl and now both as a grown up
and also cross stich designer,
I have decided to pay tribute to her by creating a collection of patterns
dedicated to Laura's life.
I started almost one year ago and
I really enjoy each pattern dedicated to Laura ...
******
This new e-pattern is available in my ETSY shop
Thanks for stopping by and for RESPECTING MY WORK!
Happy Stitching my friends !