02 avril 2016
I love to sew stockings so I have decided to stitch Easter stockings ...
Very nice to decorate your Easter tree !
*******
Happy Easter my friends !
SOLD, thank you
Have fun stitching !!!
28 février 2015
A Jack rabbit, little bunnies and flowers with tiny rusty bells
**********
Sold, thank you
(a second set is available, mail me if you are interested)
Happy stitching to all of you my dear friends !!!
02 avril 2013
Sold, thank you !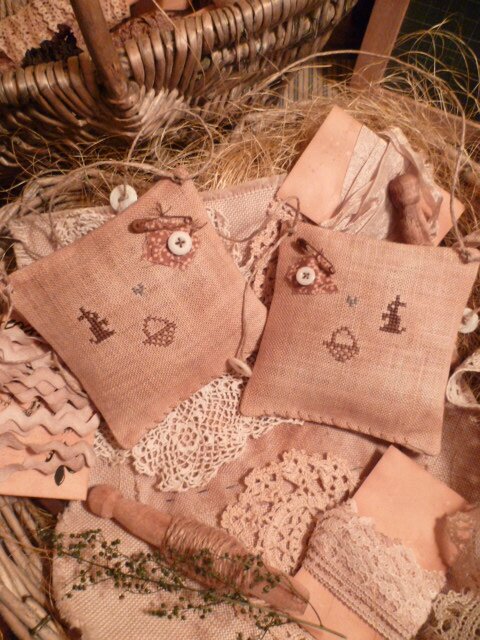 Twin bunnies "HOP HOP"
Sold, thank you !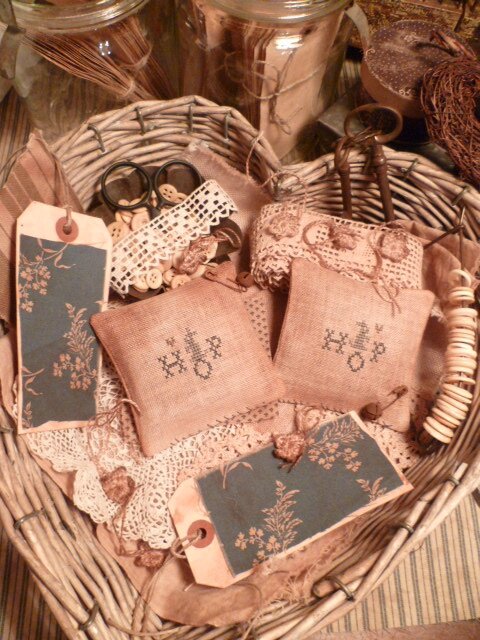 Happy Stitching !!!!