02 juillet 2013
this completed cross stitched pillow is available on my ETSY Shop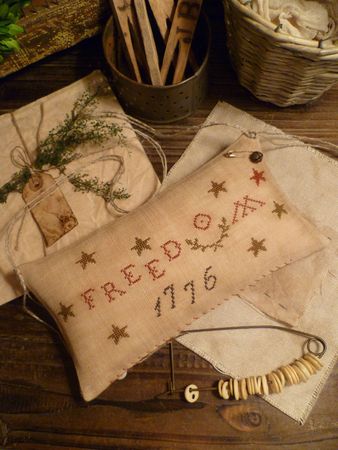 Thanks for stopping by ...
11 juin 2012
Happy 4th July to my American friends
This is my latest e-pattern
it is available in my Etsy Shop
as well as some of my completed pillows
******
Freedom 1776 Completed Cross stitched Pillow
Sold, thanks
*****
If you are interested, feel free to email me
Thank you for visiting and come back often!!
Smiles
HAVE FUN STITCHING !!!