18 avril 2017
I am in love with samplers of all sorts !!!
Here is a little one that you will stitch very fast ...
Do not hesitate to change the color !!!
Pattern available
*********
The Completed Pillow is sold, thank you !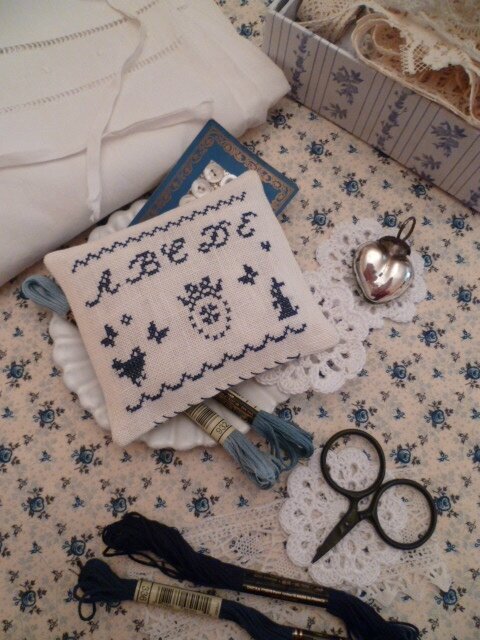 Thanks for visiting !!!
20 février 2017
Two new patterns
to celebrate Spring ...
I decided to use pale colors ...baby wear colors !lol
*******
Pattern available HERE
Pattern available HERE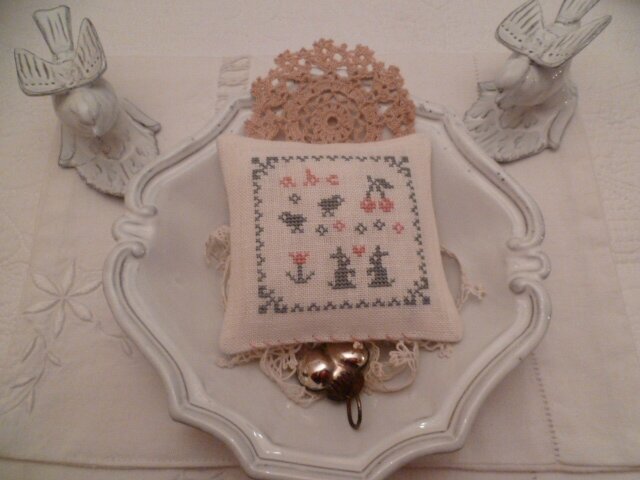 or set of 2 also available HERE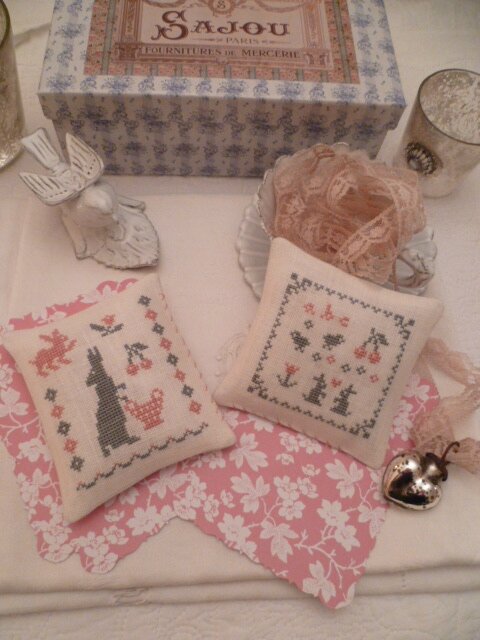 Happy Stitching my friends !!!
16 mars 2015
made of bits of silk and white flannel"
Laura Ingalls Wilder (Little House in the Big Woods)
My new pattern is available HERE
( Completed Roll: Sold, thanks)
Pic 1: Roll "closed"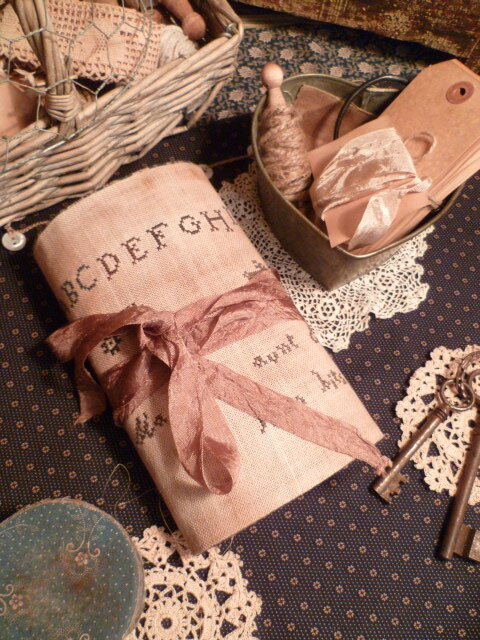 Pic 2: Let's start to open the roll ... .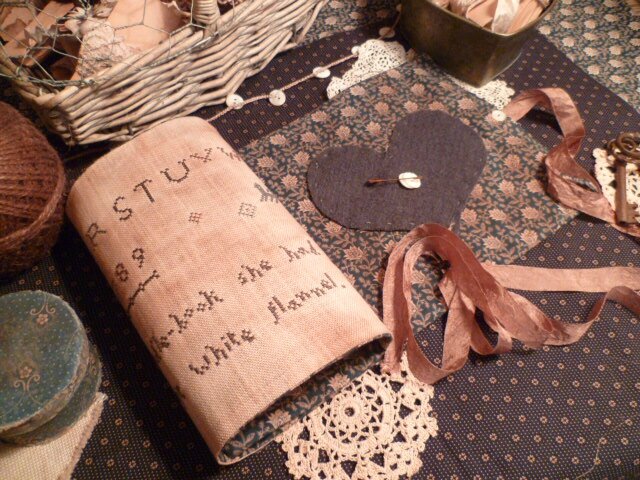 Pic 3: The inside of the whole roll ...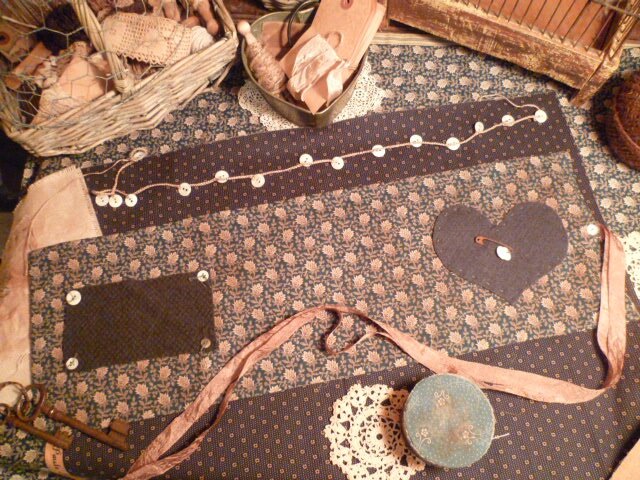 Pic 4: The outside of the roll ... I love alphabets and sentences ...
Thanks for visiting ! I hope you enjoyed your visit !!!
01 septembre 2014
Once again I got inspiration from Laura Ingalls's books ...
I read this sentence in "On the banks of Plum Creek"
and I got the idea of creating
a big pouch to store the slate that the 2 young sisters were sharing
as well as a little pouch to store flat pillows representing animals and one syllable words such
as those you can read in the Mac Guffey's First eclectic Reader.
I also add a copybook cover with a cross stitched tag .. even if copybooks were not common at that time ...
*********************
Sold, thank you !
Copybook Cover + cross stitched tag and Big Pouch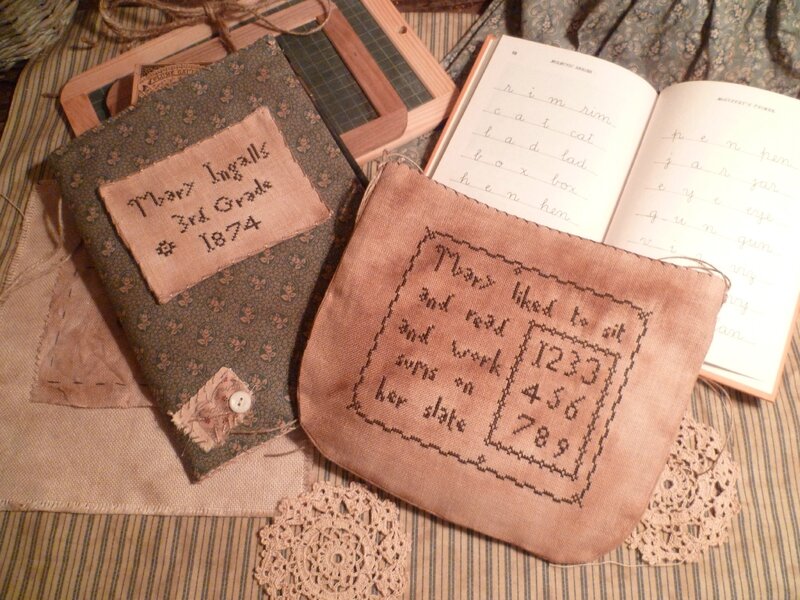 More pics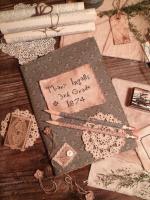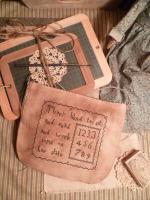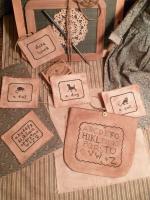 ABC Pouch and its little flatties "Slate Work"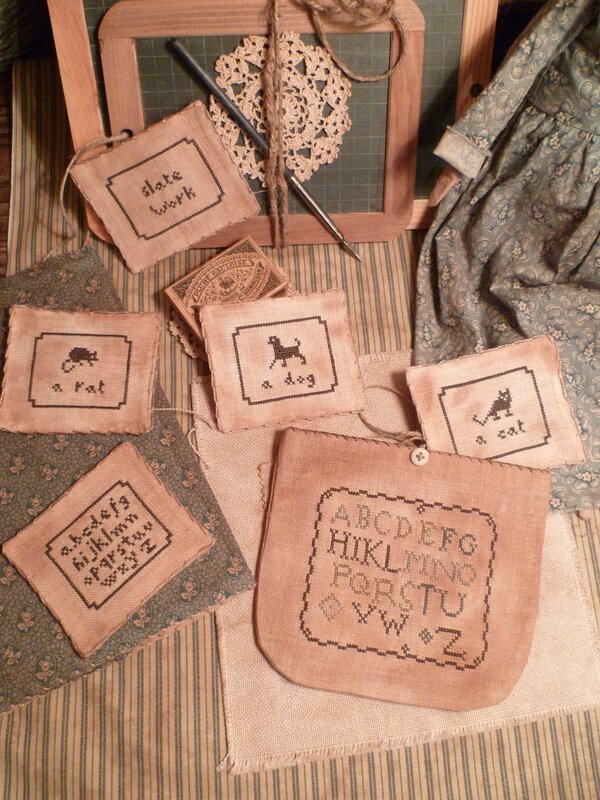 Thanks for stopping by !!!
09 mars 2014
the 2014 version
E-Pattern available
(Completed Pillow sold, thanks)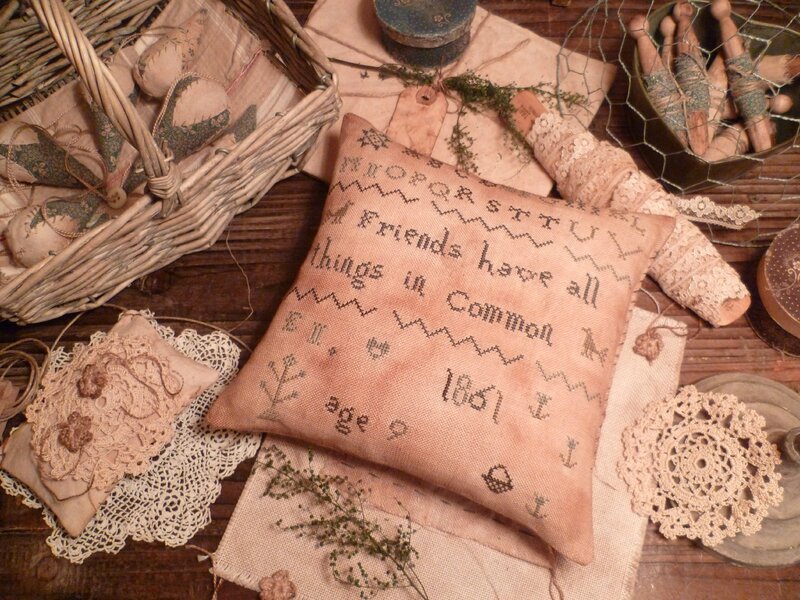 *****
Visit my friend ELENA
to see her 2012 version !!! It is just GORGEOUS !!!
******
Have a nice WE !!! Thanks for stopping by ...
22 février 2014
Caroline Ingalls, born Caroline Lake Quiner
(December 12, 1839 – April 20, 1924)
was the mother of Laura Ingalls Wilder,
I imagined that she could have stitched
this little sampler when she was 10 years old ...
*****
Completed Pillow SOLD, THANKS
Thanks for visiting !!!
02 décembre 2013
Sold, thank you
*******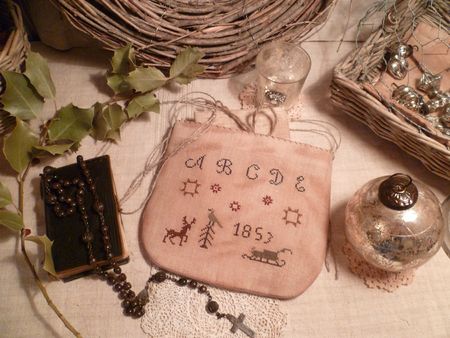 Happy stitching my friends !!!