20 février 2017
Two new patterns
to celebrate Spring ...
I decided to use pale colors ...baby wear colors !lol
*******
Pattern available HERE
Pattern available HERE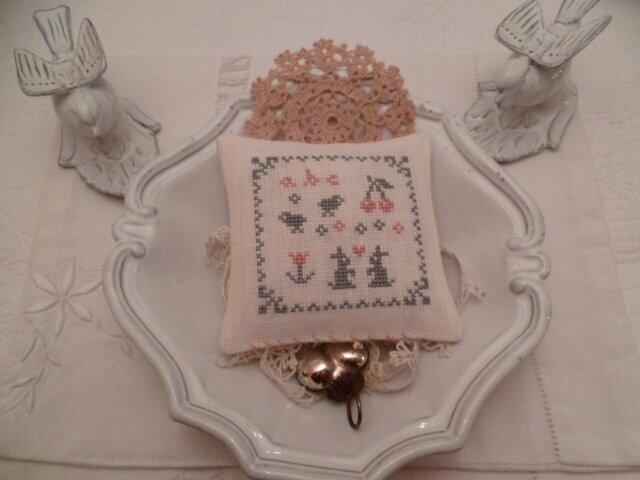 or set of 2 also available HERE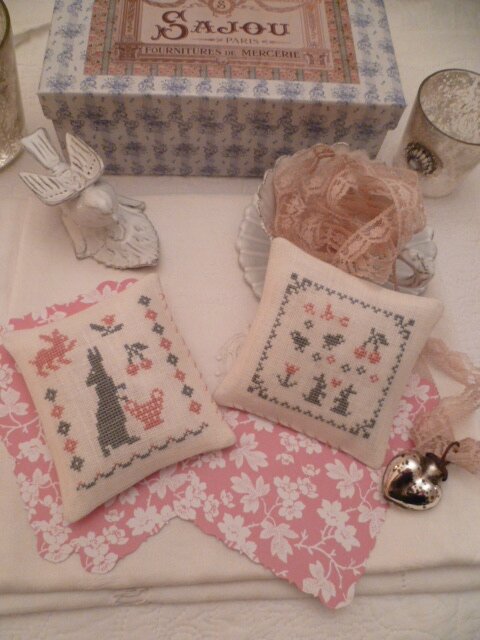 Happy Stitching my friends !!!
16 mars 2015
made of bits of silk and white flannel"
Laura Ingalls Wilder (Little House in the Big Woods)
My new pattern is available HERE
( Completed Roll: Sold, thanks)
Pic 1: Roll "closed"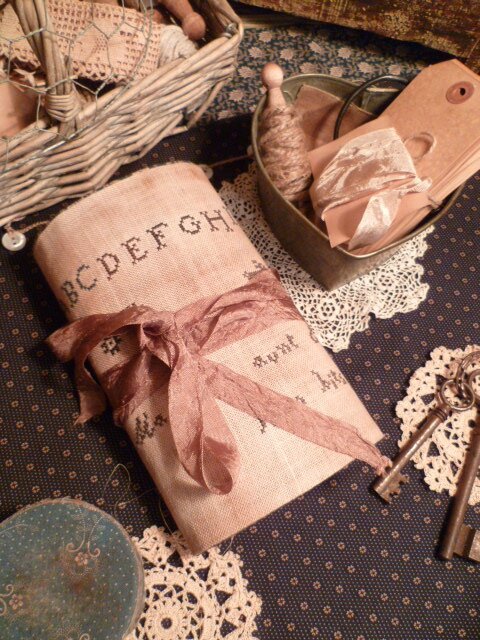 Pic 2: Let's start to open the roll ... .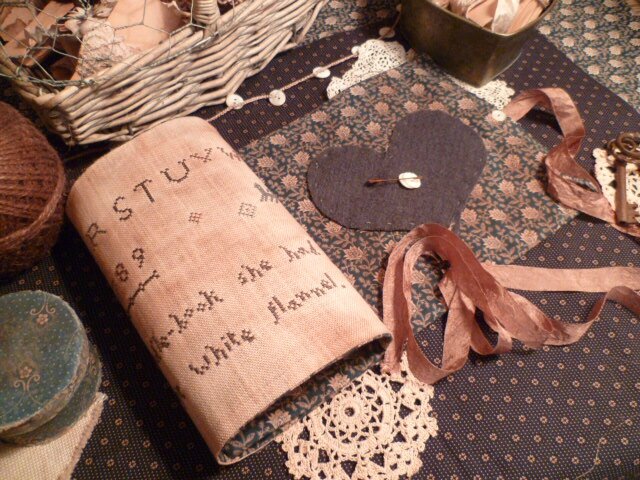 Pic 3: The inside of the whole roll ...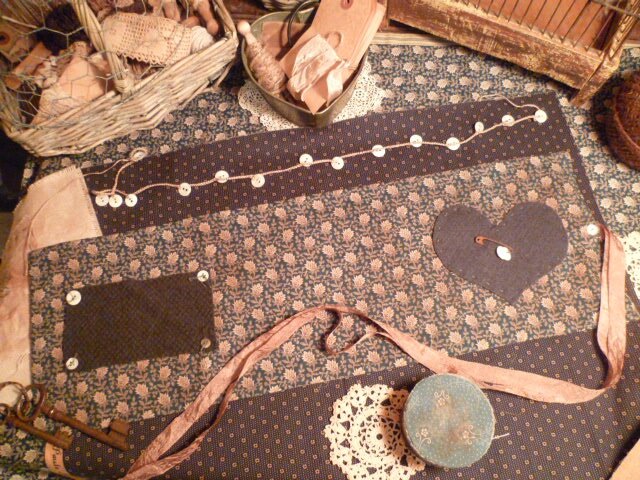 Pic 4: The outside of the roll ... I love alphabets and sentences ...
Thanks for visiting ! I hope you enjoyed your visit !!!
09 mars 2014
the 2014 version
E-Pattern available
(Completed Pillow sold, thanks)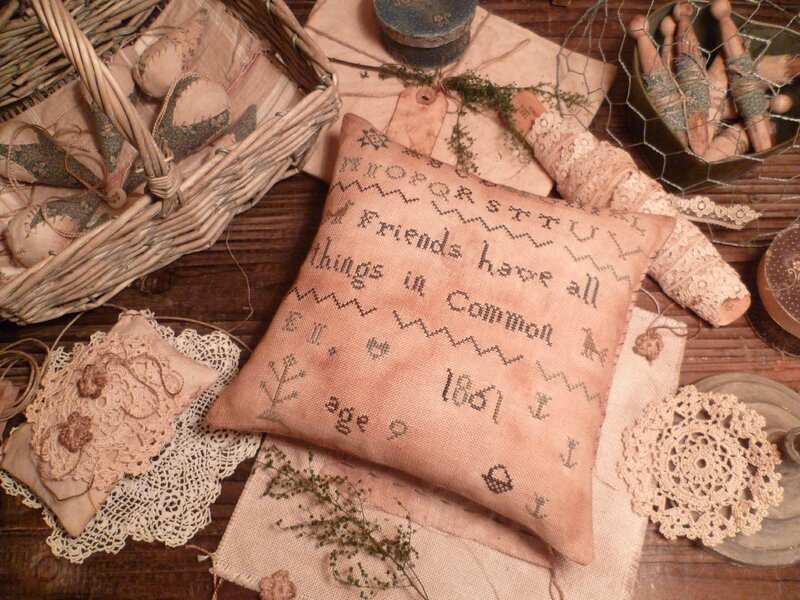 *****
Visit my friend ELENA
to see her 2012 version !!! It is just GORGEOUS !!!
******
Have a nice WE !!! Thanks for stopping by ...