18 juin 2016
It started, very early, with a BOOM out on the Ingalls homestead.
Carrie asked: "Who is it ? What are they shooting ?"
and Pa replied: "It is fourth of July, Carrie."
Then Pa sang:
"Hurray ! We'll sing the jubilee
Hurray ! The flag that sets men free."
(Laura Ingalls Wilder, "Little Town on the Prairie")
*********************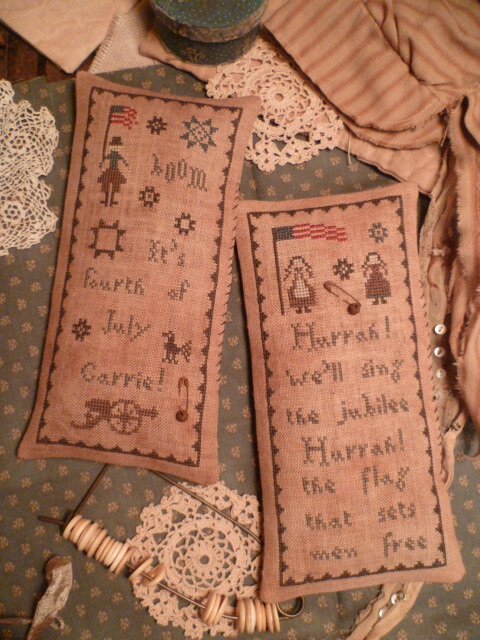 Happy stitching my dear friends !!!