25 septembre 2016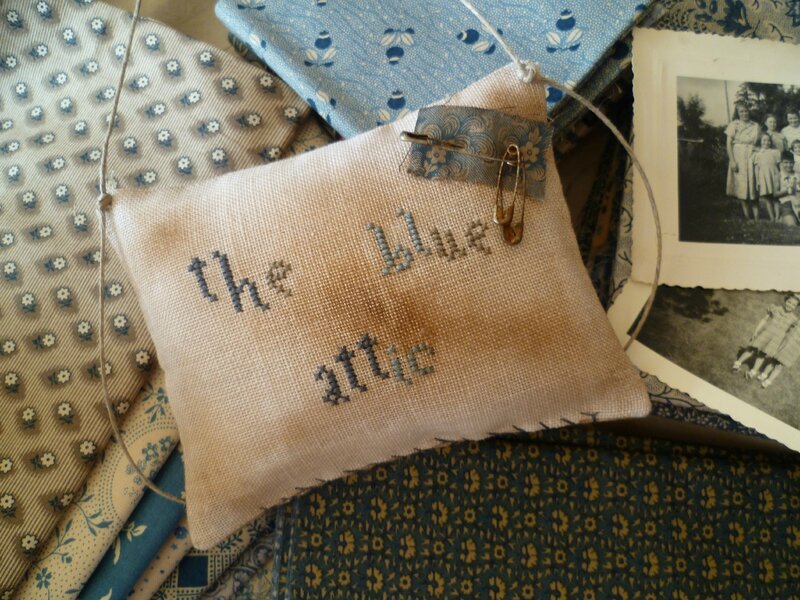 Hello dear friends,
due to increased taxes on ETSY,
I am considering to sell my patterns
and finished goodies via my blog The Blue Attic.
You will find ALL MY PATTERNS.
I have created ALBUMS in which
you will find my patterns as well as the price.
If you are interested in one or several patterns,
please mail me at nmelot@orange.fr
In order to avoid extra taxes from Paypal for you and for me,
please use "Sending money to friends or family"
via my Paypal address
nmelot@orange.fr
Don't forget to give me your email address
so that I can send you the patterns.
Have a great day, Nat
18 mai 2016
Rose Wilder, Laura's daughter was given a donkey
-Spookendyke-
by her parents and Spookendyke was particularlaly stubborn !!!lol
Poor Rose ! she hated him !!! LOL
******
Available in the album "Laura Ingalls"
(The completed pillow is sold, thanks)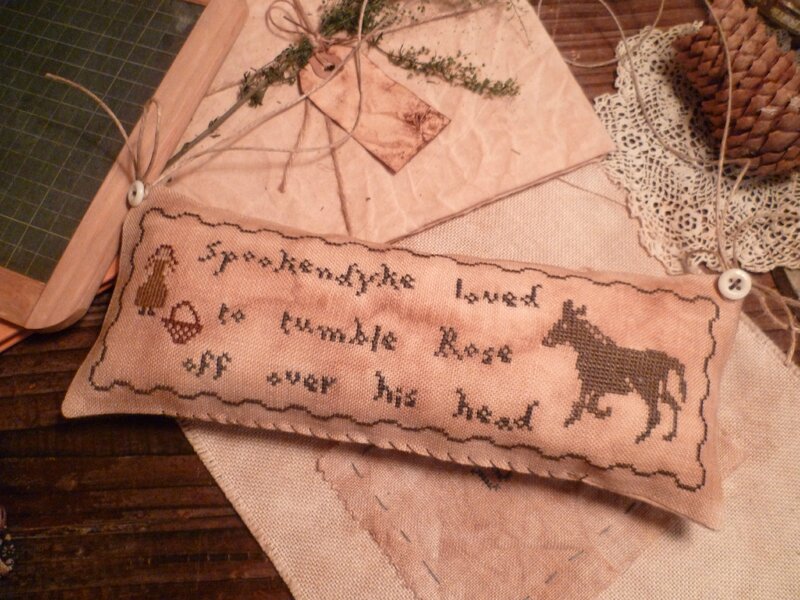 Enjoy stitching my dear friends !!!
08 avril 2016
I love them !!!
*********************
Sold, thanks !!!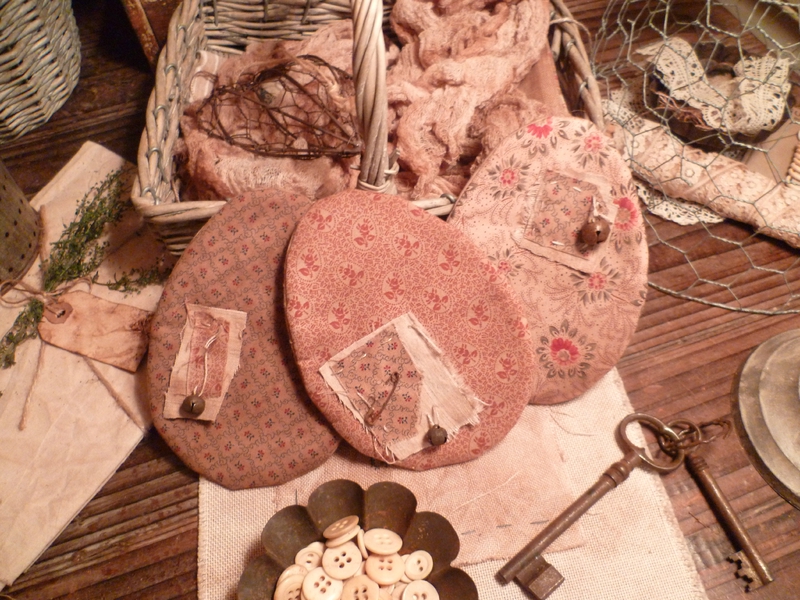 Click to enlarge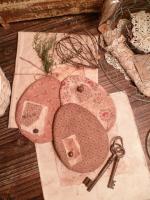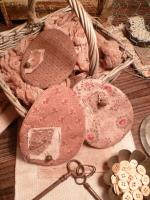 Thanks for stopping by ...
04 avril 2016
This pattern is special ...
A friend of mine asked me to imagine a pattern
to pay tribute to her dear granny
Annie Virginia Sanders
She gave me details about her grandma
that I read carefully and here is the result !
*****
This pattern is available HERE
and it will come with 2 bonuses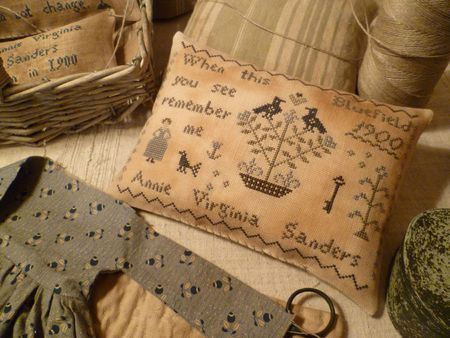 Happy Stitching my friends !!!
02 avril 2016
I love to sew stockings so I have decided to stitch Easter stockings ...
Very nice to decorate your Easter tree !
*******
Happy Easter my friends !
SOLD, thank you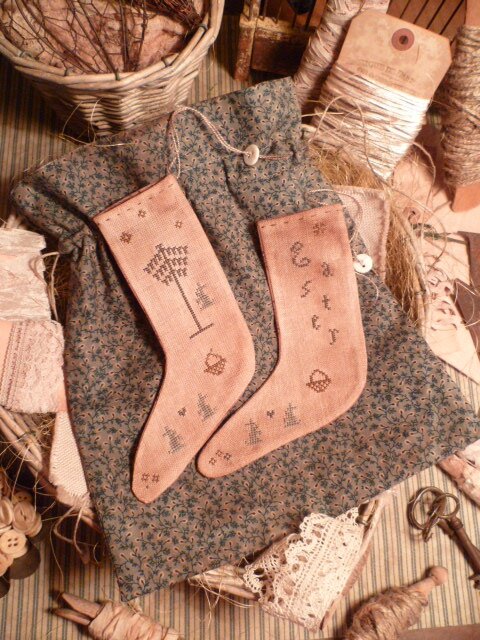 Have fun stitching !!!
14 mars 2016
and Pa said that Laura and Mary could name them. Laura named one Pet
and Mary named the other Patty."
Laura Ingalls
******
Here are 2 NEW patterns available in the album "Laura Ingalls"
*******
"They were beautiful horses ..."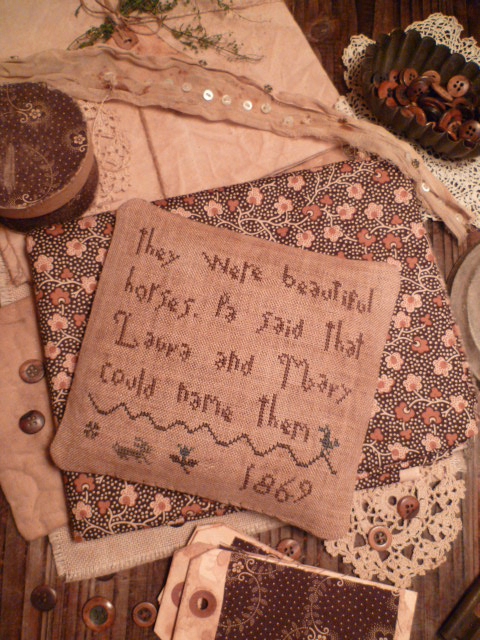 "Pet and Patty ..."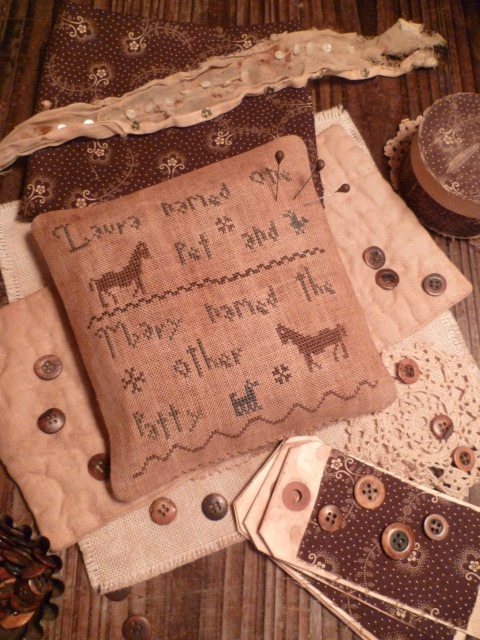 Happy Stitching my friends !!!
22 février 2016
"Everything from the little house was in the wagon
except the beds and tables and chairs.
They did not need to take these, because Pa could always make new ones."
― Laura Ingalls Wilder, Little House on the Prairie
**********
Pattern available
Completed Pillow available
Happy Stitching my friends !!!!!!!!!!!!!!!!!!
15 février 2016
the churning and the baking days best of all the week."
Little House in the Big Woods
by Laura Ingalls Wilder
*****
You have the choice between 2 versions !!!
1st version HERE
(The completed pillows are sold, thanks))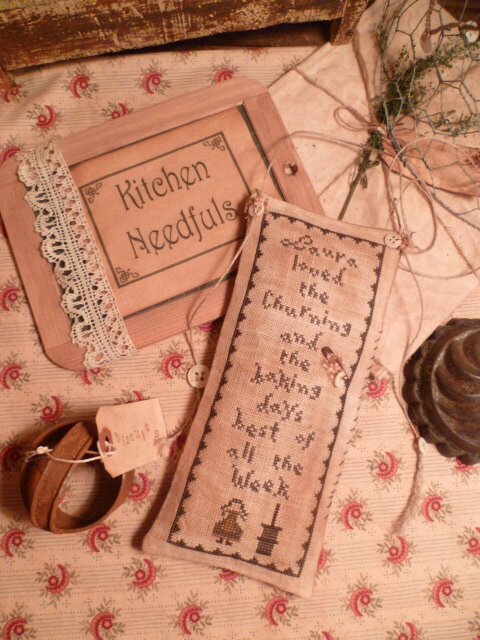 2nd version HERE
(The completed pillow is sold, thanks)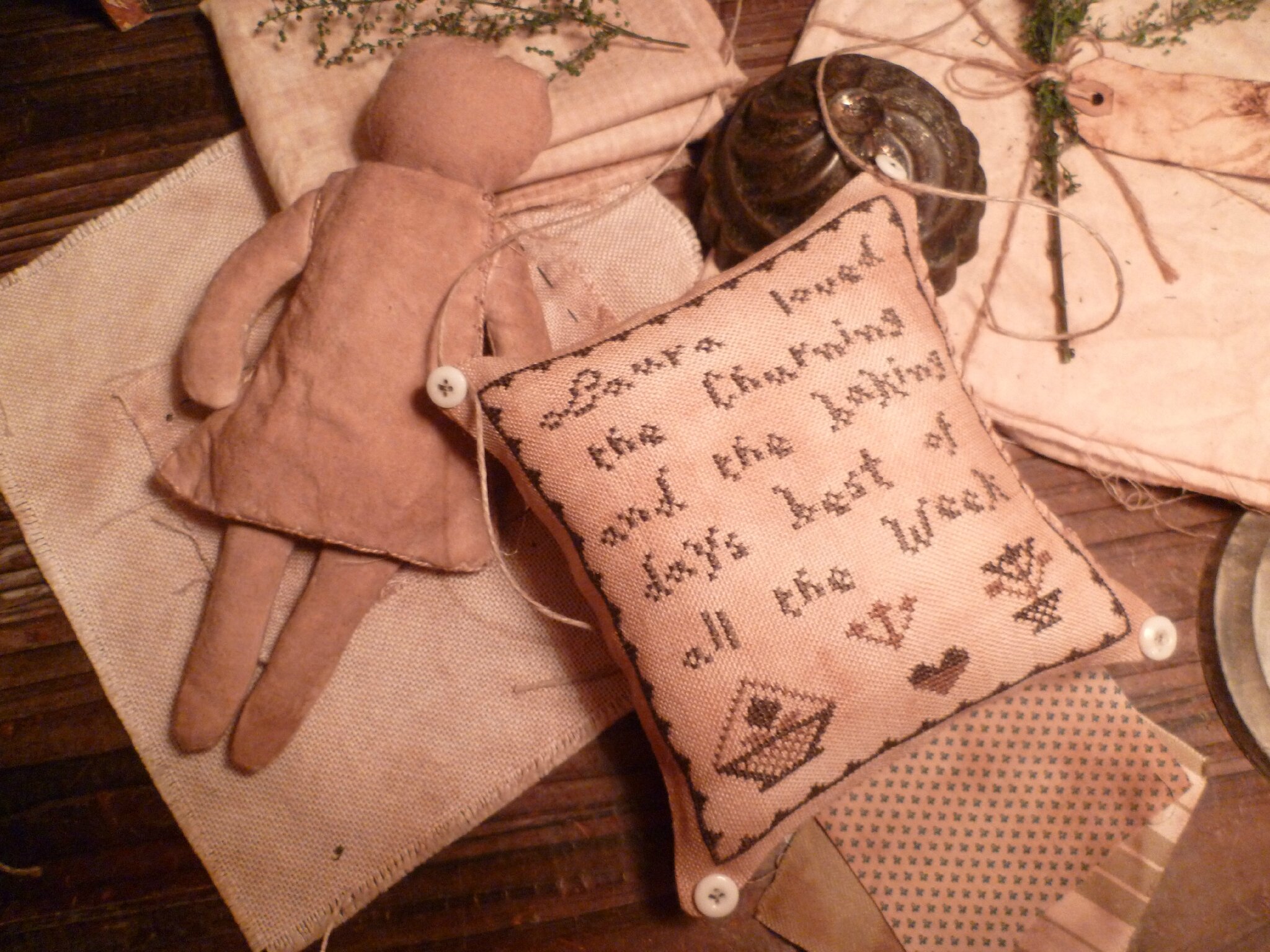 Happy Stitching my friends !!!
14 février 2016
Happy Valentine to you my friends !!!
I stitched this sweet word on a scrap of linen and
the lovely heart was offered by a nice ETSY seller ... DEBRA
(I LOVEEEEEEEEEEE ETSY both as a buyer and seller ...
there are amazing people !!!
Go and Visit Debra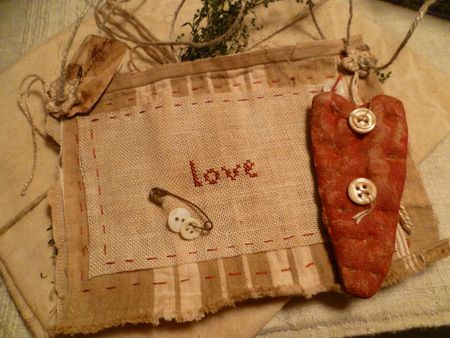 This post is dedicated to my sweetheart ... Mr Poppy of course !!!
I love you to the moon and back ...
01 février 2016
Here is a simple and fast to stitch pattern
I called it "Pa and Ma".
Laura called her parents "Pa and Ma" because at that time
children did not call their parents "Dad and Mom".
I imagined this pattern to celebrate Caroline and Charles Ingalls's love ...
and also to celebrate Valentine's day !
*****
E-Pattern available
Thanks for visiting !!!