24 août 2014
of tough bark and hung it to a large, low branch of laura's tree."
Little House in the Big Woods
by Laura Ingalls
******
(The completed pillow is sold, thanks)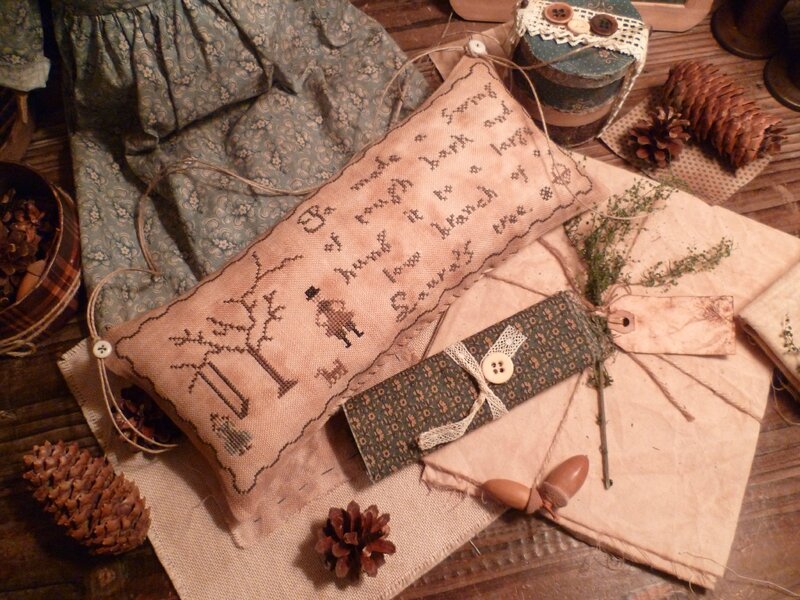 Happy Stitching my friends !!!
16 août 2014
My favourite verbs !!!
*****
More pics !!!
Have a creative week !!!
04 août 2014
Always in love with blue and sewing books !!!
*****
1871 Sewing Book (Sold, thanks)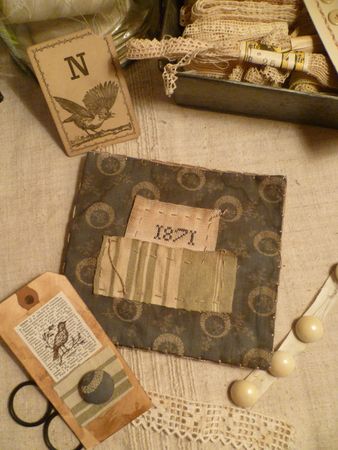 CLICK CLICK TO ENLARGE !!!
Happy crafting my friends !!!
14 juin 2014
... from the thread on which it hung from the sky
and give it to her."
Laura Ingalls Wilder, Little House on the Prairie
*********
Maybe some of you will stitch this pattern to pay tribute to their father since it is about
a father and his daughter.
My father was in my mind while stitching this design ...
he passed away 11 years ago ...
*********
A NEW PATTERN by THE BLUE ATTIC
available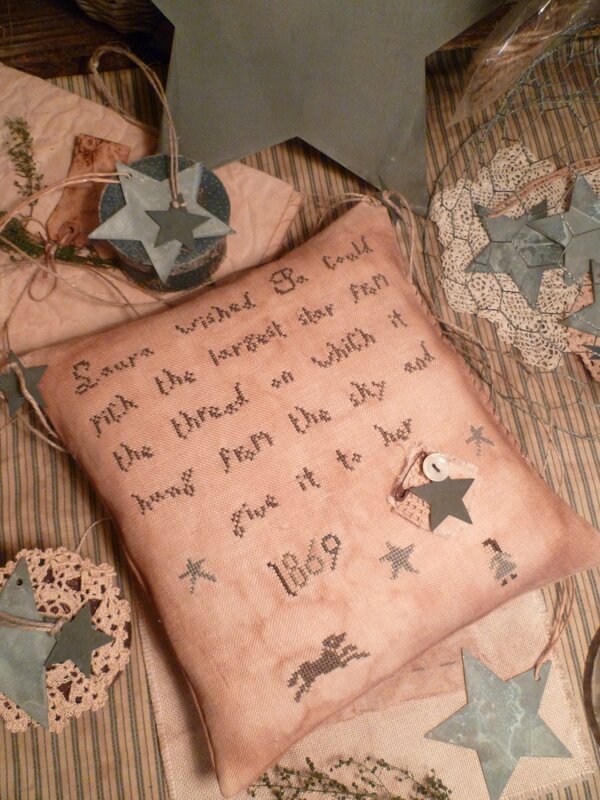 Happy Stitching my dear friends !!!
10 juin 2014
My love for the American Prim' Style keeps growing ...
no doubt, I am totally hooked by the prim' style
and I cherished each prim' piece as a precious treasure !!!
This little pillow was inspired to me by a collection of vintage labels:
it is very simple but it would look great in any prim' home !!!
E- Pattern HERE
******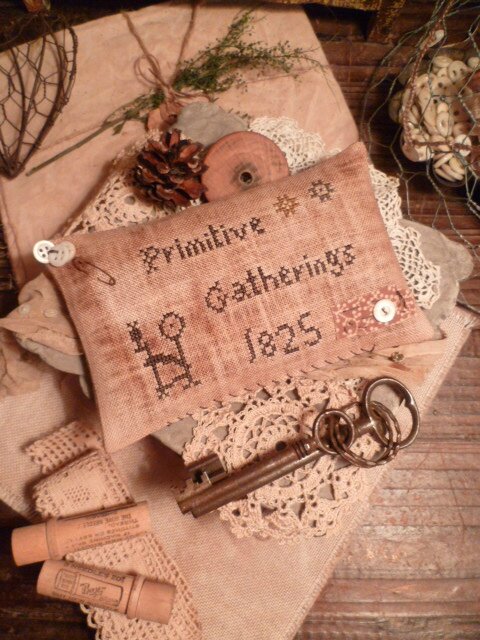 Have a creative day !!!!
05 juin 2014
is to enjoy every moment as it passes
Laura INGALLS
******
This is my latest pattern ...and

it is available
Thanks for visiting !!!
22 mai 2014
Grace Pearl Ingalls was born on May 23rd 1877
She was Charles and Caroline's fourth daughter.
She had golden hair like Mary and large violet eyes ...
******
A new pattern available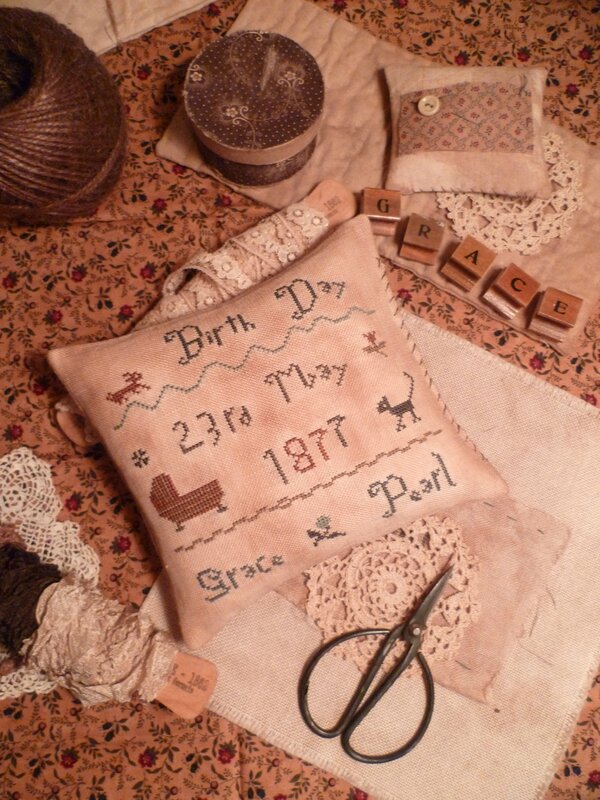 Happy stitching my friends !!!
16 mai 2014
were Laura Ingalls's pets.
Black Susan was a cat and Faithful Jack was a dog.
*****
E-Pattern available HERE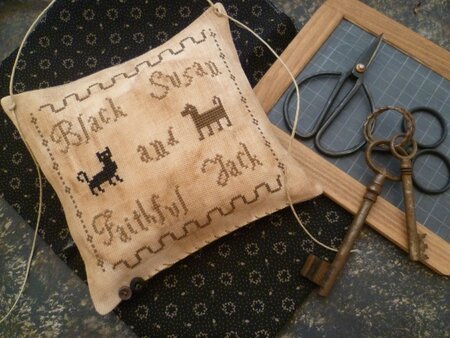 Thank you for visiting and come back often!!
Smiles
HAVE FUN STITCHING !!!
14 mai 2014
A sweet little pillow ...
*****
Sold, thank you !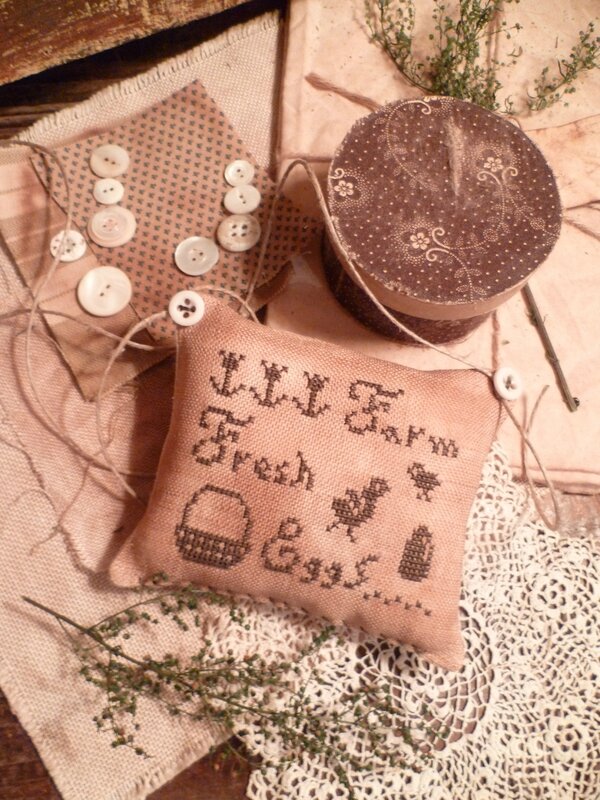 Happy Stitching dear friends !!!
12 mai 2014
available for ALL the patterns
(except three of them that have more than 5 Pdf files)
on my ETSY shop
as well as a few FINISHED GOODIES !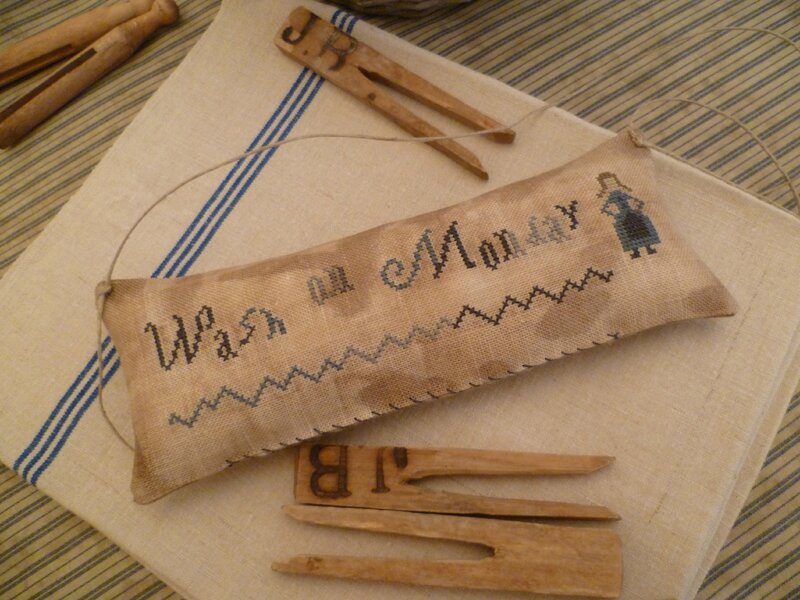 Thanks for visiting !!!