10 juin 2014
My love for the American Prim' Style keeps growing ...
no doubt, I am totally hooked by the prim' style
and I cherished each prim' piece as a precious treasure !!!
This little pillow was inspired to me by a collection of vintage labels:
it is very simple but it would look great in any prim' home !!!
E- Pattern HERE
******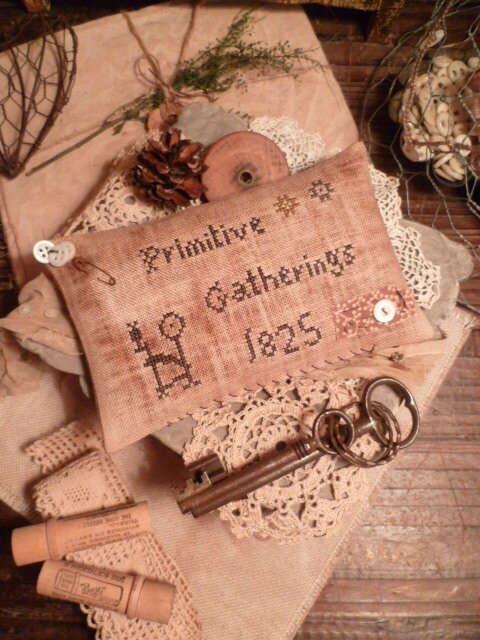 Have a creative day !!!!
05 juin 2014
is to enjoy every moment as it passes
Laura INGALLS
******
This is my latest pattern ...and

it is available
Thanks for visiting !!!
22 mai 2014
Grace Pearl Ingalls was born on May 23rd 1877
She was Charles and Caroline's fourth daughter.
She had golden hair like Mary and large violet eyes ...
******
A new pattern available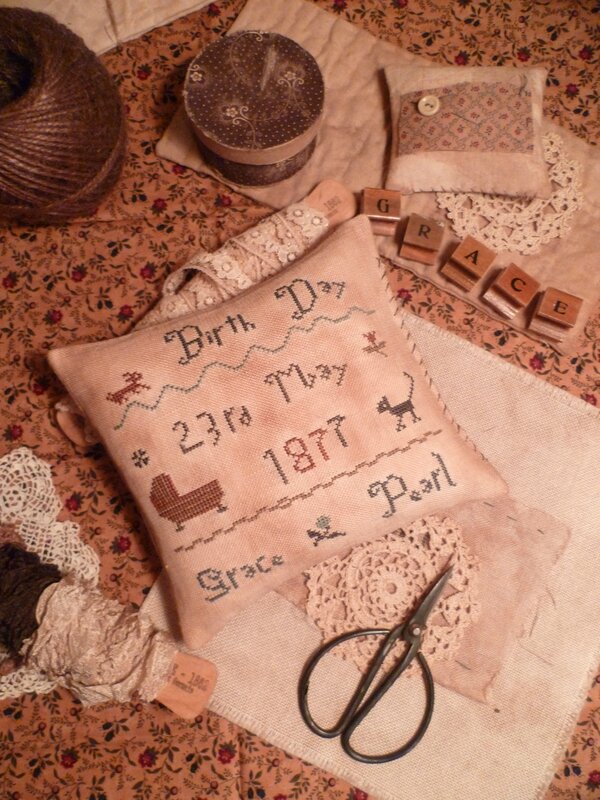 Happy stitching my friends !!!
16 mai 2014
were Laura Ingalls's pets.
Black Susan was a cat and Faithful Jack was a dog.
*****
E-Pattern available HERE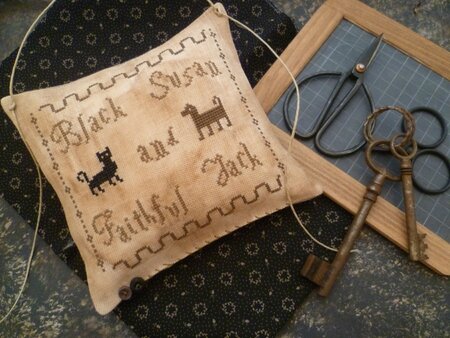 Thank you for visiting and come back often!!
Smiles
HAVE FUN STITCHING !!!
12 mai 2014
available for ALL the patterns
(except three of them that have more than 5 Pdf files)
on my ETSY shop
as well as a few FINISHED GOODIES !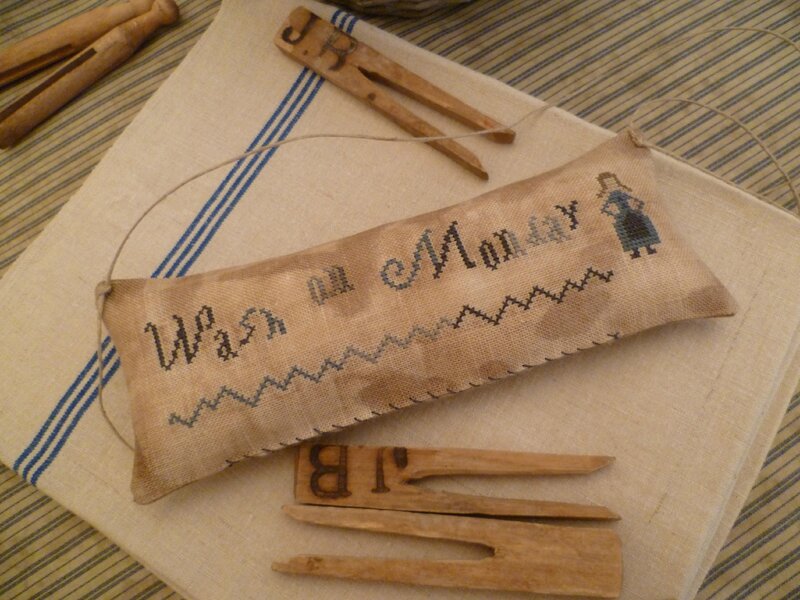 Thanks for visiting !!!
05 mai 2014
and took them to Ma."
Laura Ingalls Wilder
******
While reading this sentence, I couldn't help thinking of me as a little girl,
picking flowers for my dear Mom ...
Maybe you would love to stitch it to celebrate Mother's Day
*******
My new pattern is available
*******
Completed Pillow: SOLD, thank you !!!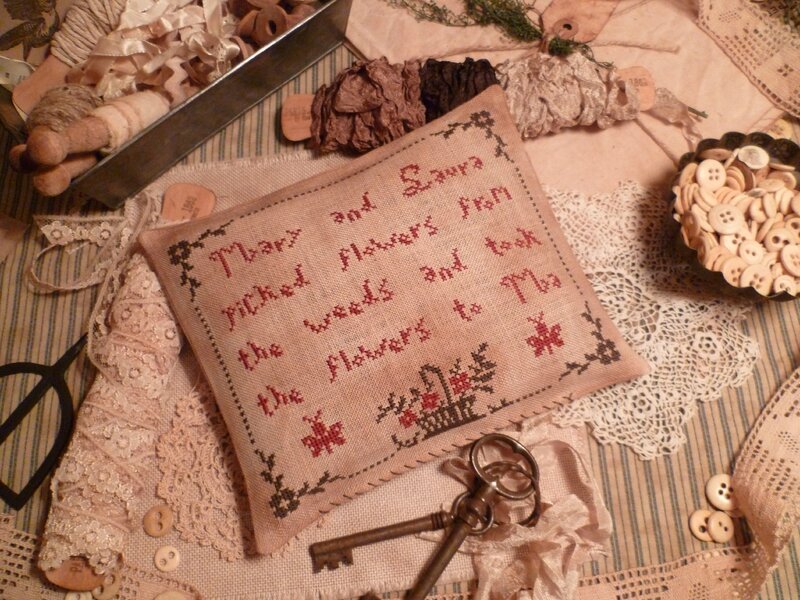 Happy Stitching !!!
19 avril 2014
Happy Easter to you my friends !!!
******
Sorry, we are sold ! Thanks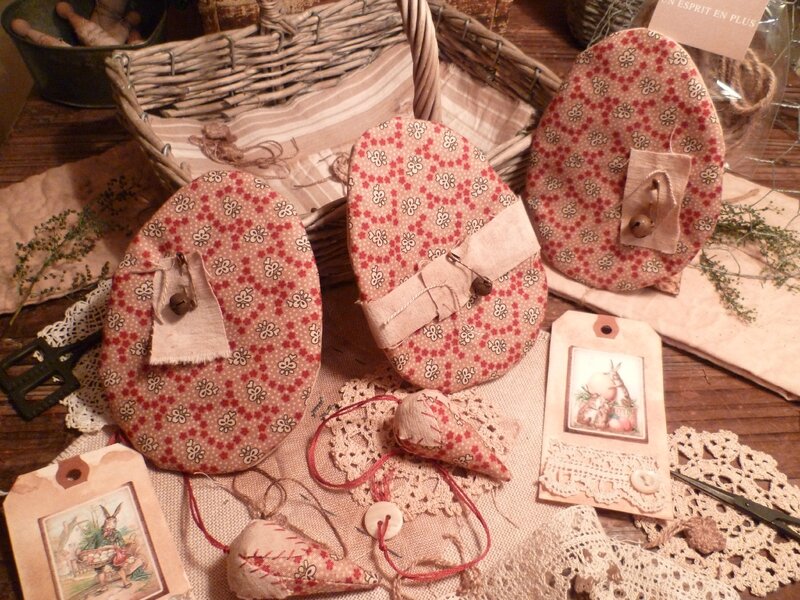 Click to enlarge the pics !!!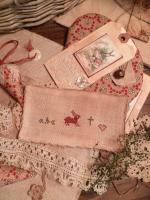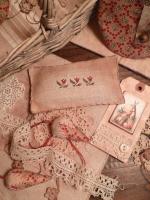 Have a great Day !!!
09 avril 2014
there was a little girl ...
*****
I am proud to share my latest design with all of you.
As you know, I started creating charts inspired by Laura Ingalls
and I am planning to develop this beautiful theme all year round ...
Since Laura was a writer, I decided to pay tribute to her as an author
that's the reason why my stitchery is in the form of a book
(I mean, 2 pages facing, a cover and a sweet little bookmark)
While working on this design I thought that it could be a nice idea
to decorate a daughter's or granddaughter's room with this lovely set ...
*****
*****
If you are interested, feel free to email me
Thank you for visiting and come back often!!
Smiles
HAVE FUN STITCHING !!!
24 mars 2014
A little pouch to hunt for eggs !!!
Since it is simple and very fast to stitch,
I did a couple of them to offer some of my friends.
Available HERE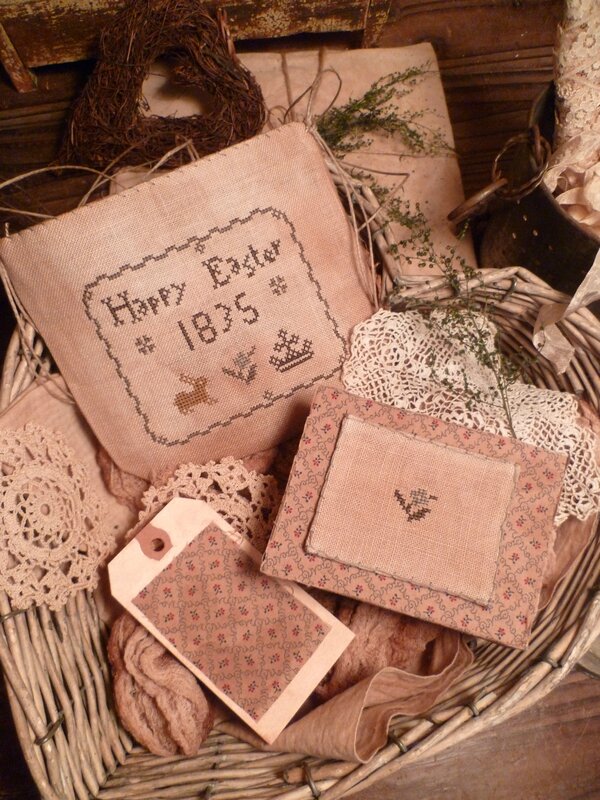 Thanks for stopping by !!!
09 mars 2014
the 2014 version
E-Pattern available
(Completed Pillow sold, thanks)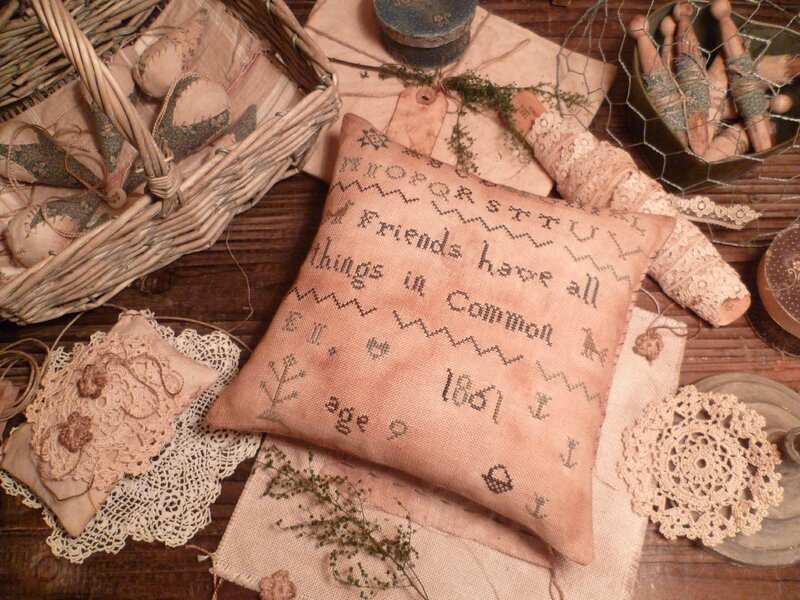 *****
Visit my friend ELENA
to see her 2012 version !!! It is just GORGEOUS !!!
******
Have a nice WE !!! Thanks for stopping by ...