21 décembre 2015
That's what Ma said to Grace because the little girl was anxious that
Santa could not come because of bad weather conditions.
*****
This pattern is available HERE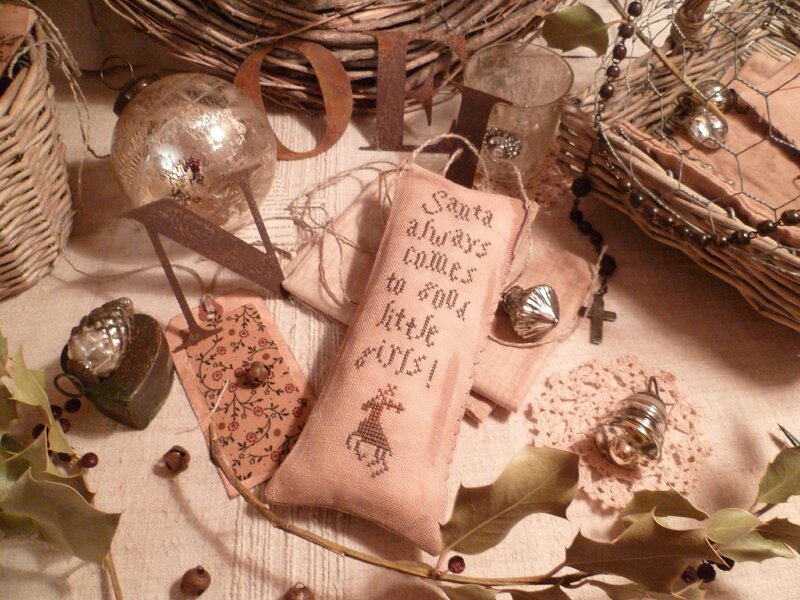 *****
Feel free to contact me if you are interested !!!
Thanks for stopping by ! Have a great day !
09 décembre 2015
As Laura matures, she concludes in On the Shores of Silver Lake that
"Every Christmas is better than the Christmas before…
I guess it must be because I am growing up."
*****
E-Pattern available
Happy stitching my friends !!!
01 décembre 2015
were looped all over the tree"
Laura Ingalls Wilder
On the Banks of Plum Creek
*****
A New Pattern available
You will have the possibility to sew a pillow or a pouch !
Enjoy !!!
I also stitched a pouch version ... I love pouches so much !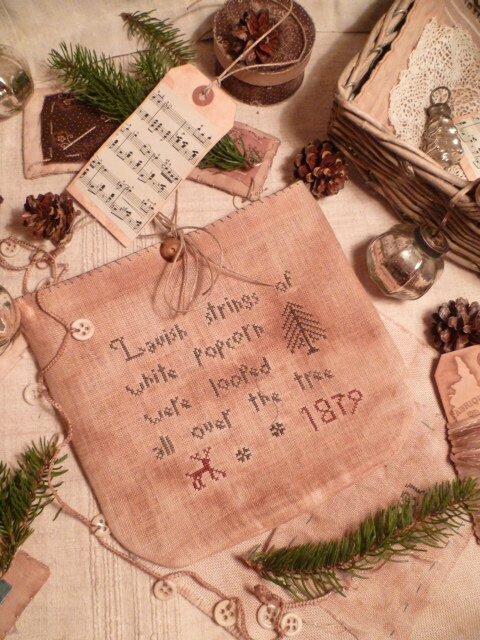 Happy Stitching my friends !!!