24 mai 2015
Mary and Black Susan
*****
Jack was Laura's first dog.
Faithful Jack would follow along the many miles that the Ingalls family would travel.
Jack was always there to protect Laura and her family.
******
A new set of 2 e-patterns available
Happy Stitching my friends !!!
16 mai 2015
inspired by Laura Ingalls
*****
E- Pattern available HERE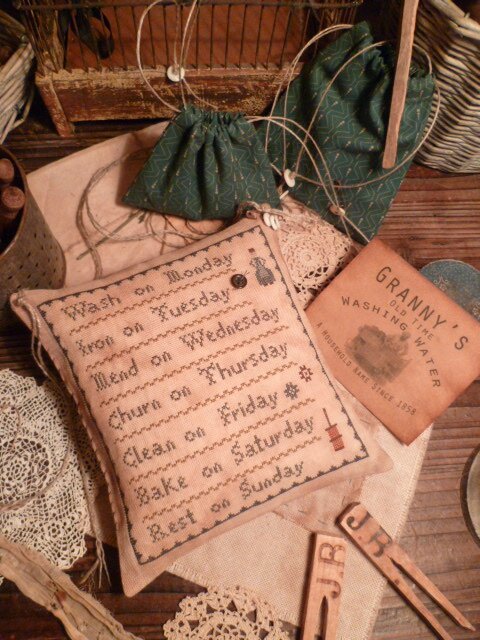 According to Laura's mom, each day had its own proper chores
and she used to say:
"Wash on Monday, Iron on Tuesday,
Mend on Wednesday, Churn on Thursday,
Clean on Friday, Bake on Saturday,
Rest on Sunday."
*****
Happy creative WE my friends !!!!!!!!!!!!!!!!
02 mai 2015
This is one of my favourite motto even if I find it difficult not to hoard !!!
(fabrics , lace, vintage ticking etc !!!! lol)
******
This E-Pattern is available on my ETSY shop
(Completed pillow available HERE)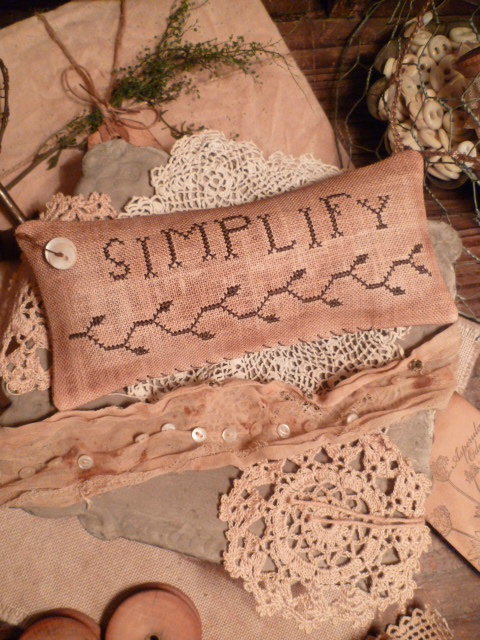 Addicted to SIMPLIFY pillows ! lol !!!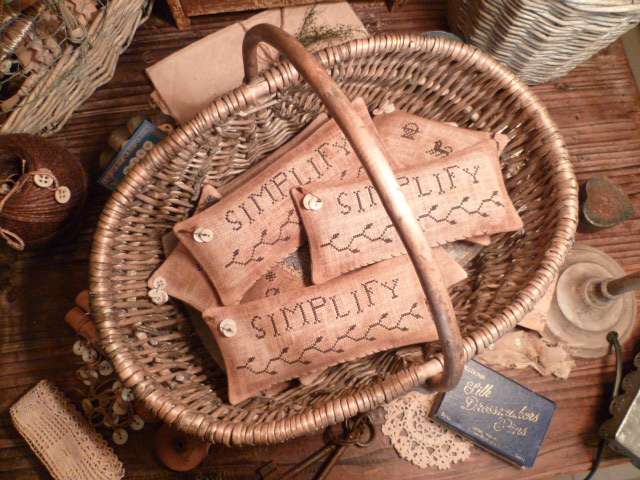 Have a creative WE !!!