23 avril 2015
This is a new version of one of my oldest pattern ...
I got inspiration from Laura Ingalls whose best friend was Ida Belle Wright.
I imagine this pouch ... that can be filled with sewing notions,
vintage buttons, trim or lace etc ....
*****
PATTERN available
I also did this little pillow ... as a sweet treat !!!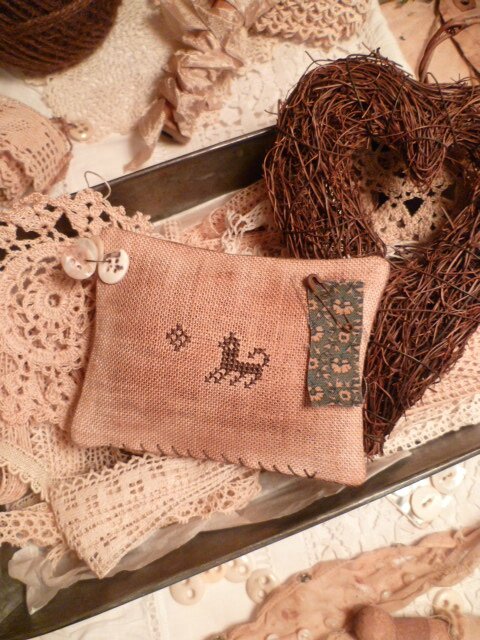 Have fun stitching sweet friends !!!
13 avril 2015
but love is all
The E-Pattern is available on my ETSY Shop
(Completed set, SOLD. Thank you !)
The back of both pillows is decorated with a scrap of wool (high quality wool)
as well as vintage weathered MOP buttons
You can store scissors or threads in the small pocket
(Pics 1 and 2)
The last pic features an other set in beige shades
CLICK TO ENLARGE
Have a great week my stitching friends !!!
08 avril 2015
Last WE, I decided to stitch this pattern I designed 3 years ago
but decided to modify my palette
since I do not stitch on raw linen any more ...
This is the result ... mue colors for a very prim style
What do YOU think ?
******
PATTERNS available HERE
******
The "blue" version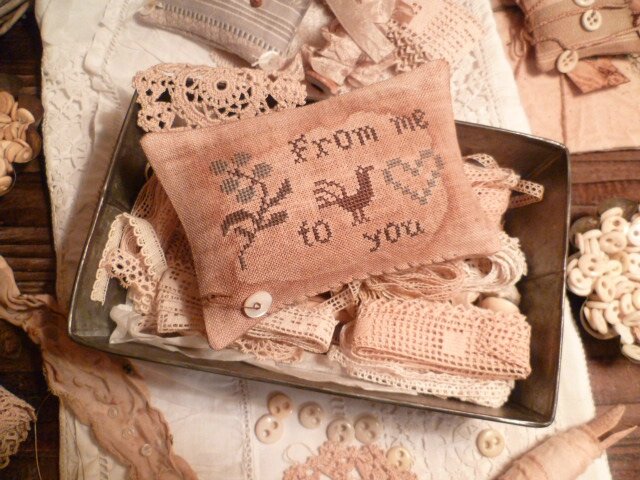 The "grège" version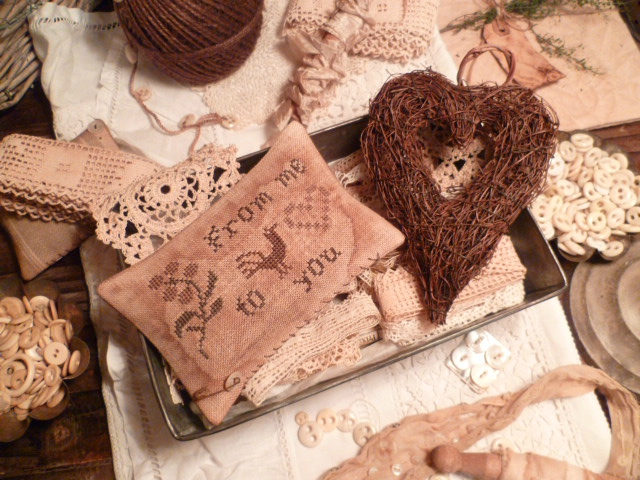 Have fun stitching !!!!!!!!!!!!!!!!!!!! Hugs, Nat
04 avril 2015
I love this fabric and since this set is sold, I will have to
sew one for me !!!lol
******
HAPPY EASTER my friends !!!!!!!!!!!!!!!!!!!!!!!!!!
More pics !!!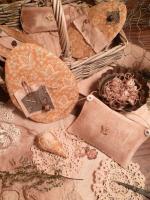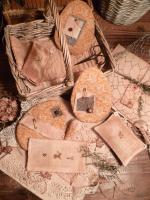 Enjoy sewing !!!