28 février 2015
A Jack rabbit, little bunnies and flowers with tiny rusty bells
**********
Sold, thank you
(a second set is available, mail me if you are interested)
Happy stitching to all of you my dear friends !!!
23 février 2015
In the weeks to come, I will be offering a few handmades for purchase
for Easter / Spring time
*****
Pattern available HERE
2 ComPleTeD PiLLoWS are AVAILABLE HERE
Happy Stitching my friends !!!
16 février 2015
No doubt, I am totally hooked by the prim' style
and I cherish each prim' piece as a precious treasure !!!
******
PATTERN available HERE
Edit February 17th: Completed Pillow SOLD, thanks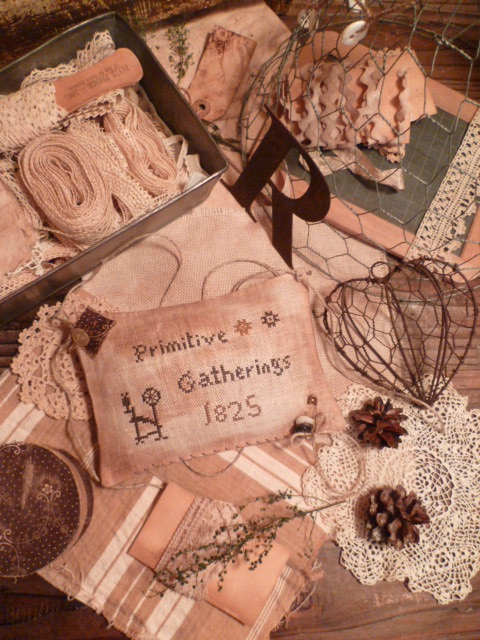 This little pillow was inspired to me by a collection of vintage labels:
it is very simple but it would look great in any prim' home !!!
Enjoy Stitching !!!
Thanks for stopping by ...
10 février 2015
a Love Letter from a CW soldier
I read David's story and I was touched by his love story with Anna so
I decided to create this pattern
*****
E-Pattern available HERE
The complete set is sold, thanks.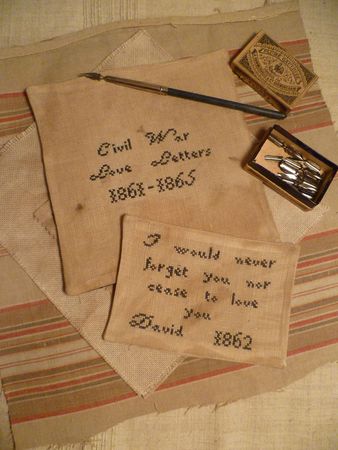 Thanks for visiting !
06 février 2015
Just to celebrate L*O*V*E ...
And just to use some scraps of linen, I did those little ones ...
(no pattern ...)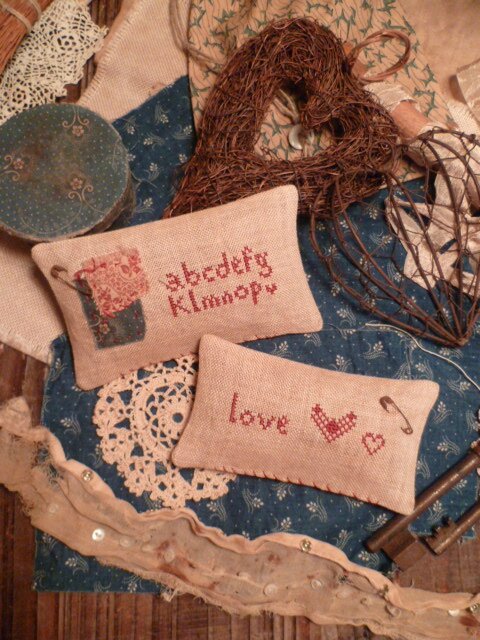 Happy Stitching my dear friends !!!
Two hearts, one decorated tag
and two sweet angels
Sold, thank you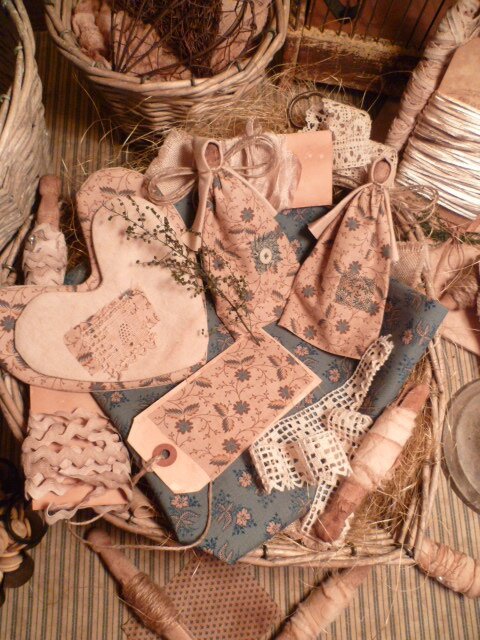 Have a great day, my friends !!!
02 février 2015
It has been snowing for hours ...
but Winter is my favorite tyme of the year !
Enjoy this simple pillow ...
*****
PATTERN AVAILABLE
Happy Stitching my friends !