When Carrie asks her sister Laura in "These Happy Golden Years"
"Oh Laura!…Isn't this the nicest Christmas! Do Christmases get better all the time?"
Laura answers confidently "Yes, …They do."
*****
This pattern is available in my ETSY Shop
as well as the completed pillow.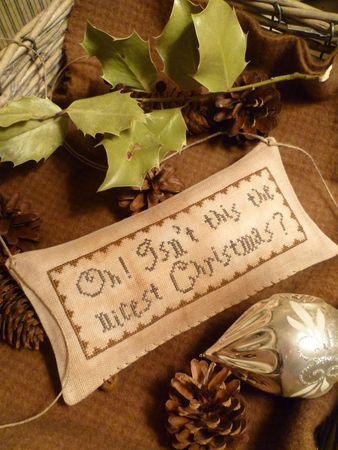 *****
Feel free to contact me if you are interested !!!
Thanks for stopping by ! Have a great day !