the spelling of them
Laura Ingalls
******
I love this quote by Laura Ingalls because I love reading and writing
and I am also my DH's proof reader so this sentence is very special to me ...
I think that I will work thoroughly on this theme ...
spelling bee, slate work ... I don't know for the moment ...
*****
This new pattern is available in my ETSY SHOP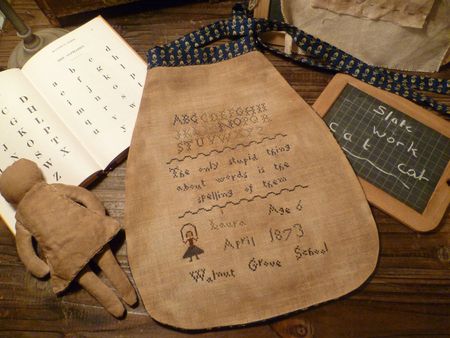 Thanks for visiting my friends !!!