My love for the American Prim' Style keeps growing ...
no doubt, I am totally hooked by the prim' style
and I cherished each prim' piece as a precious treasure !!!
This little pillow was inspired to me by a collection of vintage labels:
it is very simple but it would look great in any prim' home !!!
E- Pattern HERE
******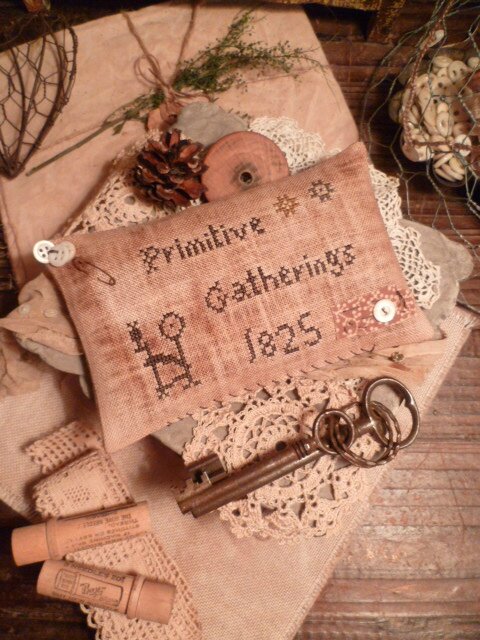 Have a creative day !!!!