22 mai 2014
Grace Pearl Ingalls was born on May 23rd 1877
She was Charles and Caroline's fourth daughter.
She had golden hair like Mary and large violet eyes ...
******
A new pattern available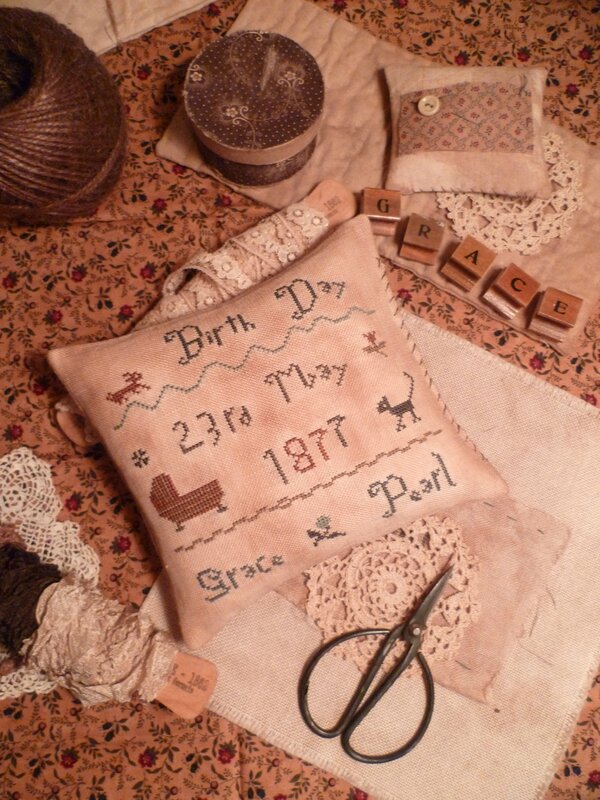 Happy stitching my friends !!!
16 mai 2014
were Laura Ingalls's pets.
Black Susan was a cat and Faithful Jack was a dog.
*****
E-Pattern available HERE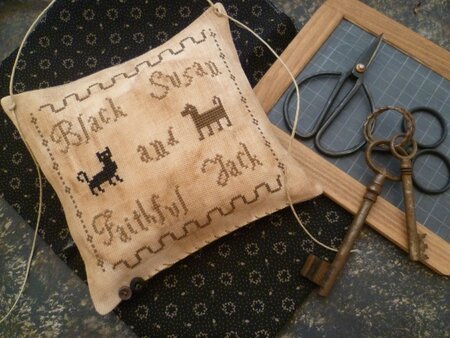 Thank you for visiting and come back often!!
Smiles
HAVE FUN STITCHING !!!
14 mai 2014
A sweet little pillow ...
*****
Sold, thank you !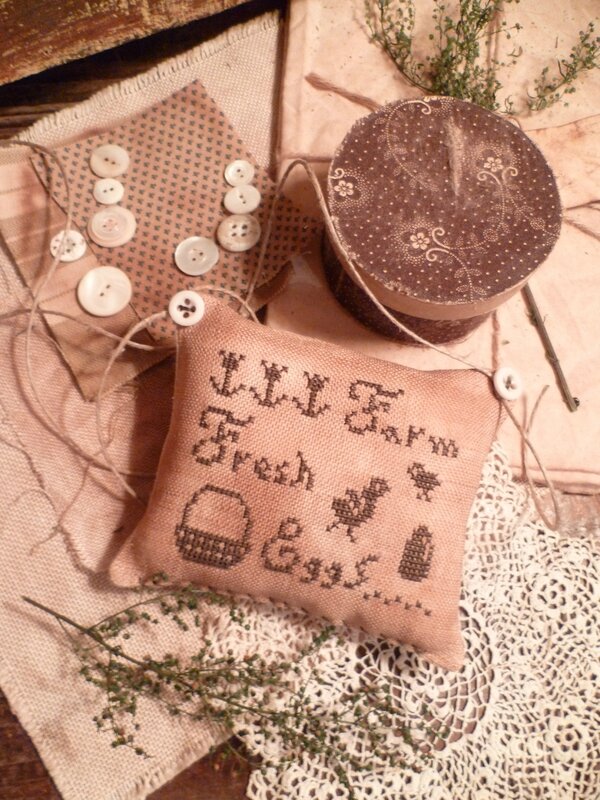 Happy Stitching dear friends !!!
12 mai 2014
available for ALL the patterns
(except three of them that have more than 5 Pdf files)
on my ETSY shop
as well as a few FINISHED GOODIES !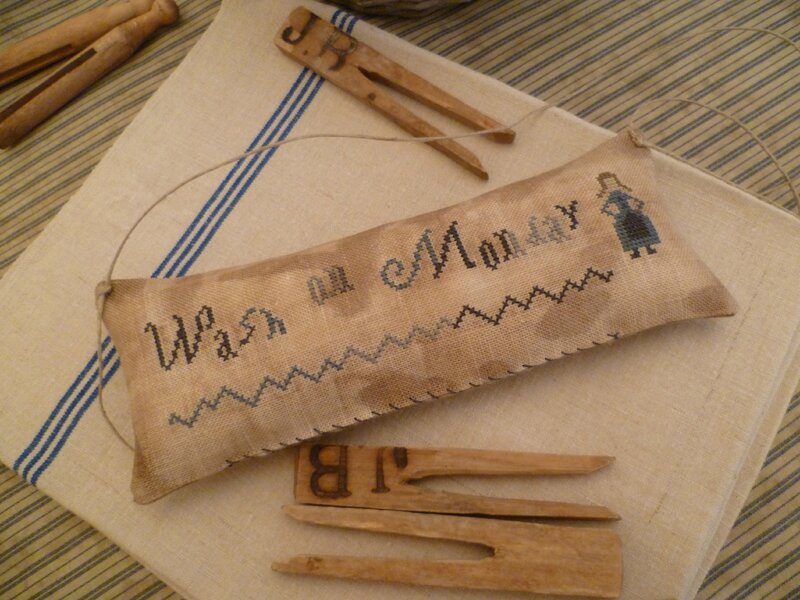 Thanks for visiting !!!
09 mai 2014
I am sure all of you have scrap bags or else
in which you store tiny scraps of fabrics ...
I love those little scraps and
they are often very useful to decorate the back of a pillow
or stuck on a prim tag !!!
*******
(The completed pouch is sold, thanks)
Enjoy stitching !!!
05 mai 2014
and took them to Ma."
Laura Ingalls Wilder
******
While reading this sentence, I couldn't help thinking of me as a little girl,
picking flowers for my dear Mom ...
Maybe you would love to stitch it to celebrate Mother's Day
*******
My new pattern is available
*******
Completed Pillow: SOLD, thank you !!!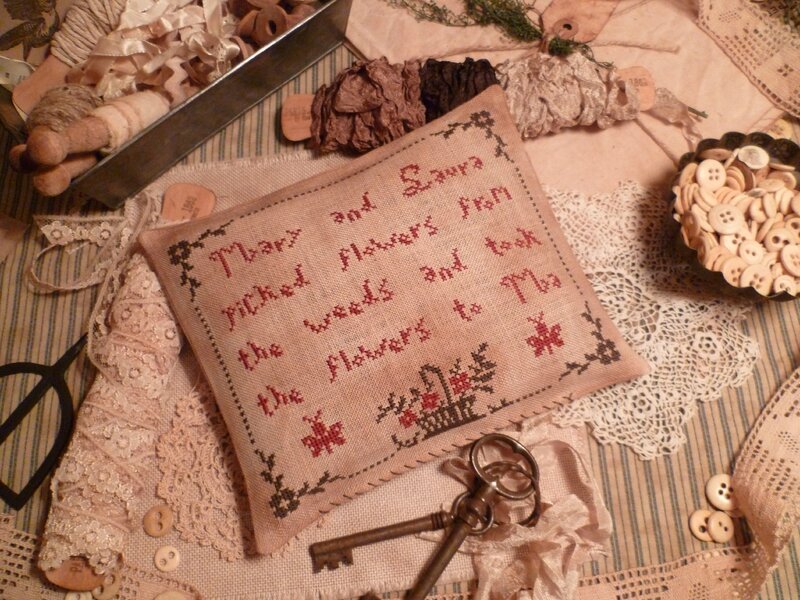 Happy Stitching !!!