24 mars 2014
A little pouch to hunt for eggs !!!
Since it is simple and very fast to stitch,
I did a couple of them to offer some of my friends.
Available HERE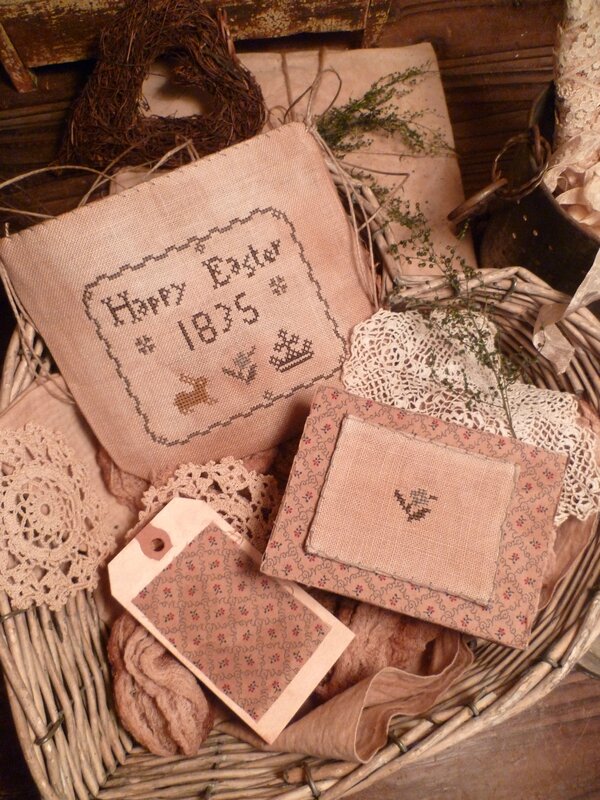 Thanks for stopping by !!!
15 mars 2014
So happy to start and finish a project within a few hours !!!
*******************************************************
The Rabbit and the Flower Pot + Ditty bags
(sold, thanks)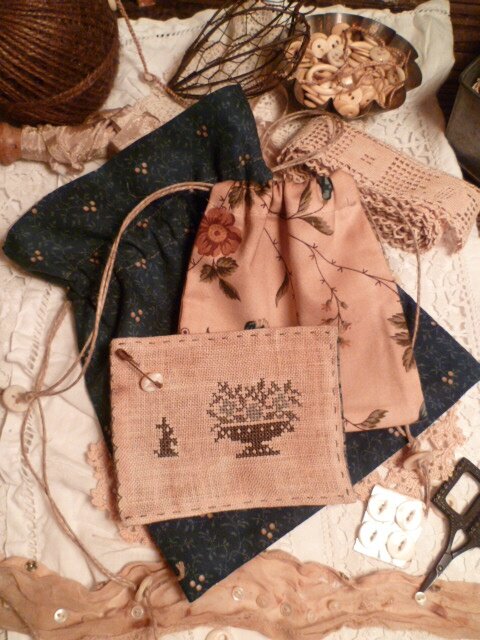 Inside ... you can store pins / needles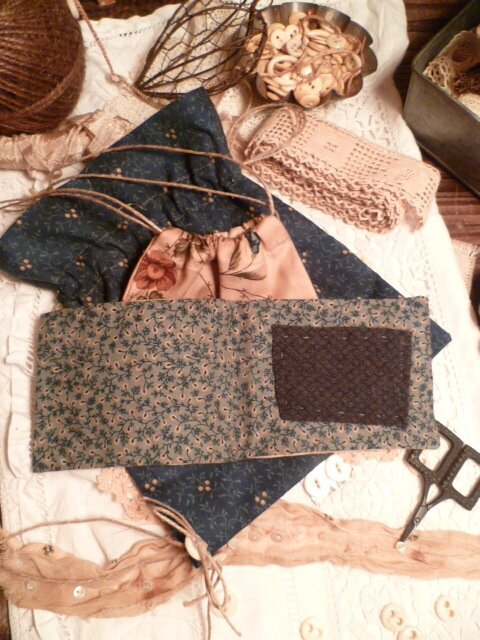 Have a creative week !!!
09 mars 2014
the 2014 version
E-Pattern available
(Completed Pillow sold, thanks)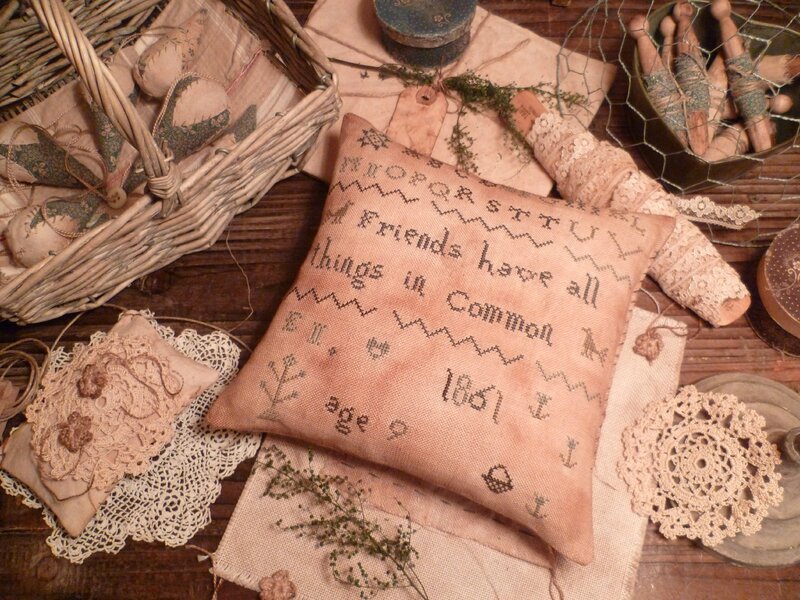 *****
Visit my friend ELENA
to see her 2012 version !!! It is just GORGEOUS !!!
******
Have a nice WE !!! Thanks for stopping by ...
06 mars 2014
... 2 years old !!!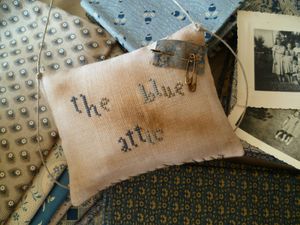 *******
In March 2012, I started creating cross stitch patterns.
This one is special because it was the very first one I designed.
At that time, I thought that there will probably
be a series on this theme (Little House On The Prairie)
and ...
oh my !!! I did not imagine that this theme would become so important ...
******
Sampler "I did my best"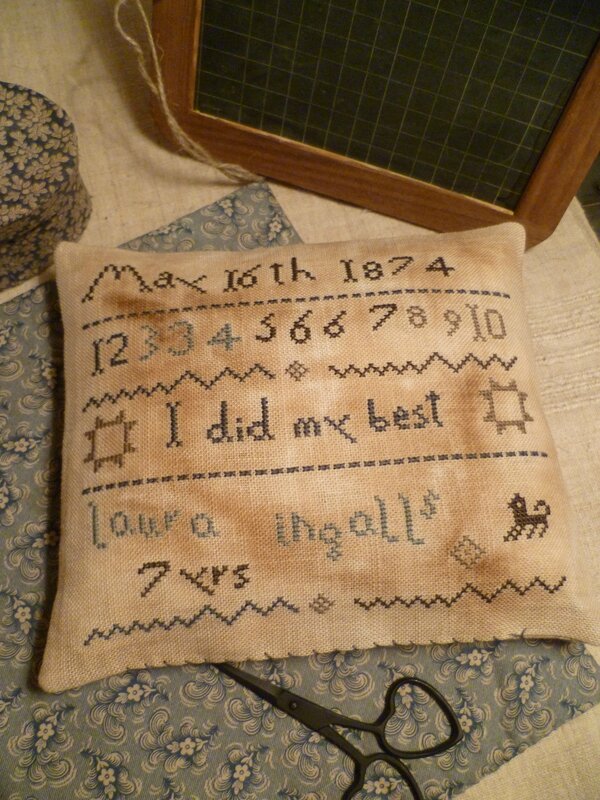 The name "THE BLUE ATTIC" is a reference both to
my passion for early blues fabrics
and to my grandparents'attic
which was Aladdin's cave for the little girl I was.
*****
THANKS to all the kind ladies I have met
since this great adventure started !!!
With Love , Nat
*****
Have a great WEEK! Thanks for stopping by
02 mars 2014
singing in tiny voices. Pa said they were dick-cissels."
Laura Ingalls Wilder
Little House on the Prairie
*****
A new E-PATTERN by THE BLUE ATTIC
******
Completed Pouch SOLD, THANKS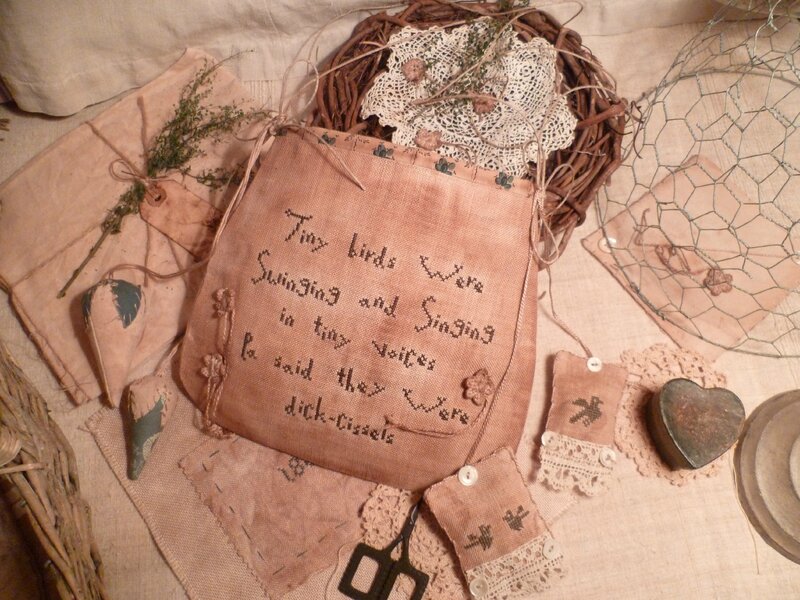 Click to enlarge the pics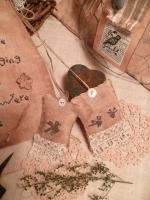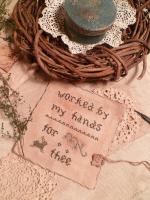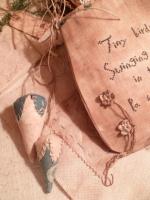 Happy Stitching my dear friends !!!