15 octobre 2013
and everything was snug and cosy.
This sentence is an extract from the book "Little House in the Big Woods".
Laura tells her readers about the fact that
she enjoyed very much playing with her sister Mary in the attic of their log cabin ...
It reminded me of my grandparents'attic so I could not resist and created that sweet little pattern ...
*****
(The completed pillow is sold, thanks)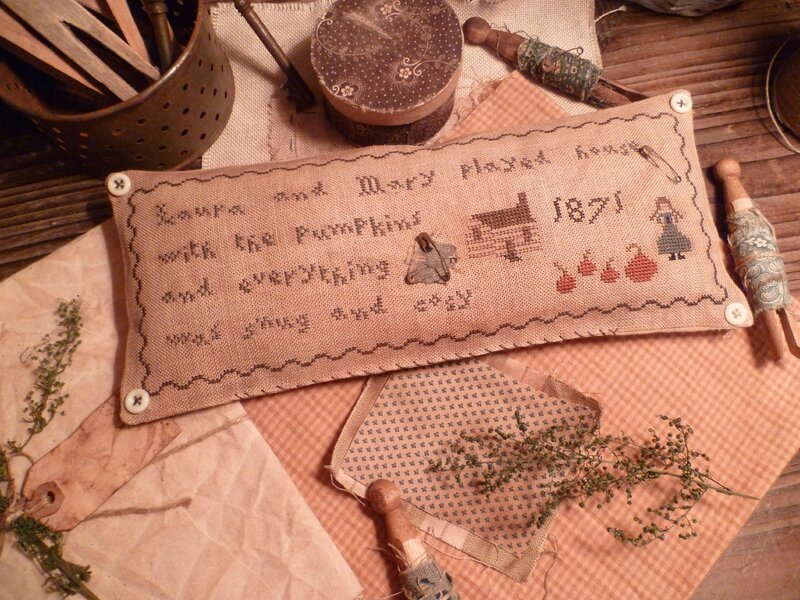 ******
Thanks for visiting !!!
08 octobre 2013
It has been a while since I have been designing small projects ...
I love it when I start and finish within the same day ...
Moreover, I am in love with the word
"SIMPLIFY" and I am in love with simple designs and letters ...
I hope you will enjoy stitching this little pillow ...
******
Sold, thank you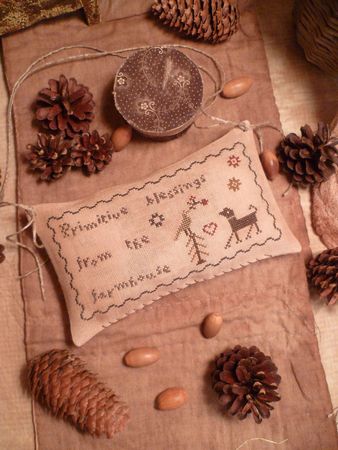 Happy stitching my dear friends !!!