26 mai 2013
a quote from Laura Ingalls
A sweet pattern ... available in my ETSY SHOP
*****
Completed Pillow sold, thanks

Thanks for stopping by !!!
14 mai 2013
Home is the nicest word there is.
Laura Ingalls
*****
Here is my latest pattern which it is available
in my ETSY Shop
Complete Pocket is sold, thanks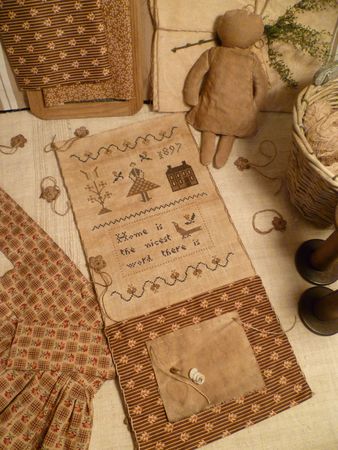 Thanks for visiting
ALL MY E-PATTERNS CAN BE BOUGHT via
OR
YOU CAN SEND ME AN E-MAIL via CONTACTEZ L'AUTEUR
02 mai 2013
I am happy to show you my latest pattern.
It is a pocket roll in which you can store threads, scissors
and all your sewing supplies.
The pattern is available HERE
Thanks for visiting !