16 avril 2013
According to Laura's mom, each day had its own proper chores
and she used to say:
"Wash on Monday, Iron on Tuesday,
Mend on Wednesday, Churn on Thursday,
Clean on Friday, Bake on Saturday,
Rest on Sunday."
*****
Pattern available HERE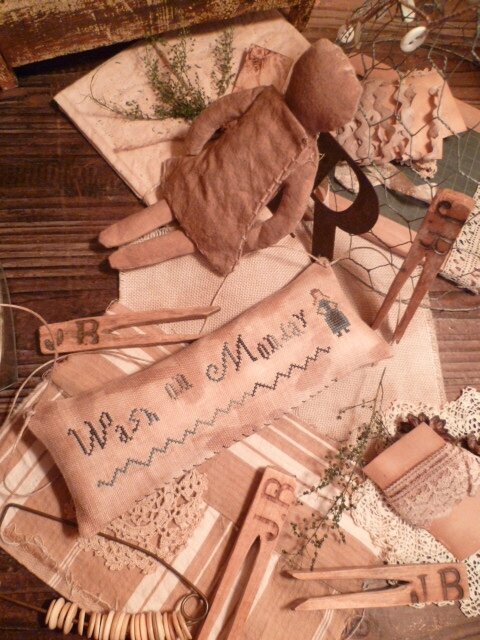 HAVE FUN STITCHING !!!
08 avril 2013
when they do meet,
with a good education make a lady complete
*****
this is my latest E-Pattern ...
available on my ETSY Shop !!!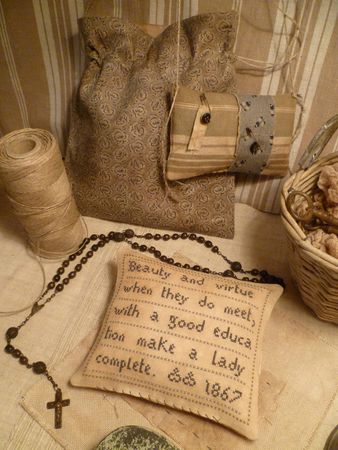 Thanks for visiting !!!
03 avril 2013
HAPPY SPRING MY FRIENDS
it is available in my ETSY SHOP

*****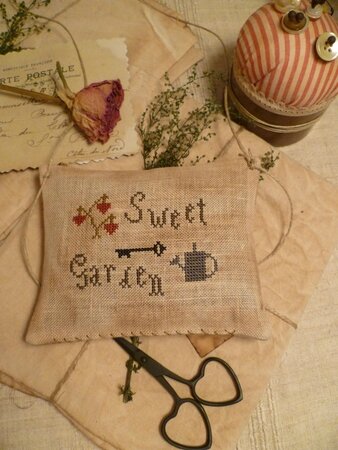 Thanks Elena for the lovely rose, postcard and pinkeep !!!
They perfectly match with this humble pillow !!!
******